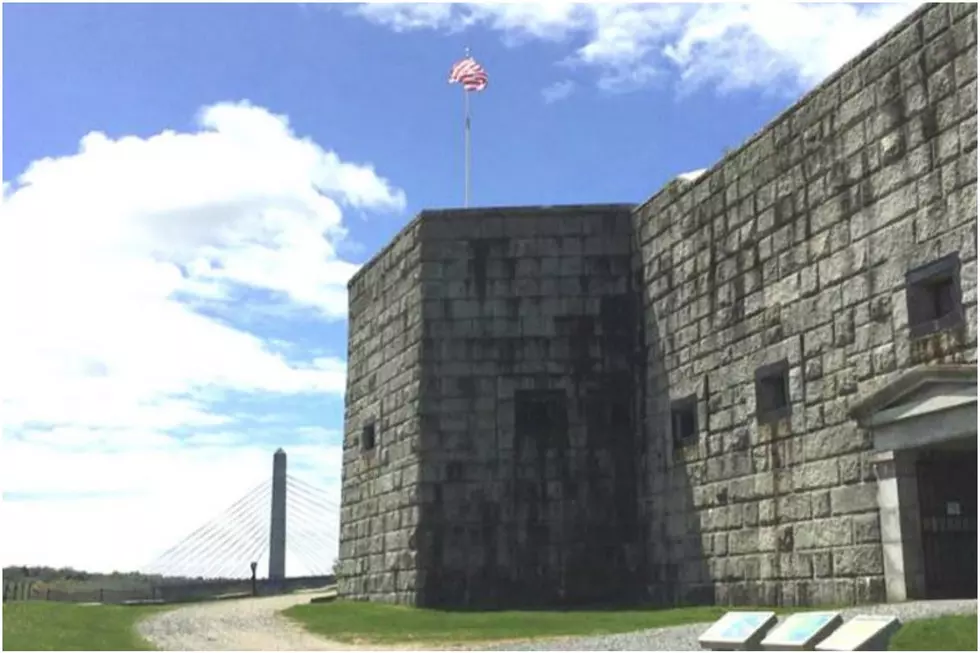 Annual 'Paranormal Faire' At Fort Knox This Weekend
Amanda McDonald, Townsquare Media
This weekend, haunted Fort Knox will be the epicenter of all things unexplained.
Aliens, Bigfoot, and ghosts are taking over Fort Knox in Prospect this weekend. The fort will host an annual event that highlights unexplained phenomena here in Maine. The Paranormal Faire is Saturday, August 14. Admission is free with a park entry fee.
After the close of park hours, a ticketed event will take over the fort. Experts in the fields of cryptozoology, UFOs, and paranormal investigation will share evidence and stories of Maine's unexplainable mysteries. The event includes a short paranormal investigation of the haunted fort. Tickets can be purchased via the Facebook event page.
The hauntings at Maine's Fort Knox took the spotlight last weekend on Travel Channel. Destination Fear, filmed at the fort back in January. The show aired last weekend, finally showing eager fans what the crew found during their overnight investigation. The new episode will continue to air sporadically on Travel Channel and is streaming on Discovery +. Read more about what the crew found during their investigation here.
Interested in investigating Fort Knox for yourself? There are numerous Ghost Tours scheduled in the coming months. During our tours, we will guide participants to the fort's ghostly hot spots, and provide all the ghost hunting equipment. Tickets can be purchased online via the Facebook event pages, or at FortKnoxMaine.com. The tours are limited to only 30 people. Tickets must be purchased in advance. All of the money from ticket sales goes directly to Fort Knox.
30 Haunted Places of Maine
The 5 Eeriest Alien Encounters Reported in Maine
Here Are the 14 Times Bigfoot Has Been Reported in Maine
More From WWMJ Ellsworth Maine