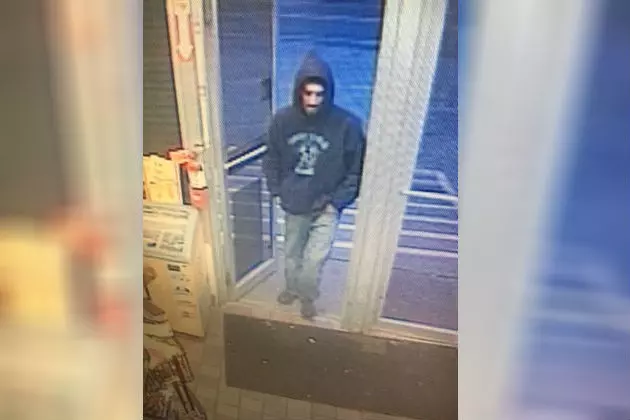 Augusta Police Seek Suspect In Convenience Store Robbery
Augusta Police Department
Augusta Police are asking for the public's help identifying a suspect in a Sunday afternoon convenience store robbery.
Lieutenant Chris Massey said in a media release that the armed robbery happened just after 4 p.m. Sunday. A man entered the Big Apple on Civic Center Drive, brandished a weapon, and had the cashier open the register. He was able to take money from the register before fleeing the scene, heading east on Townsend Road.
The suspect is described as a white male, about six feet tall, with a slender build. He was wearing a green hooded sweatshirt and blue jeans, with the hood pulled up during the robbery.
A police dog was able to track the man to the parking lot where police believe he got into a car. No one was hurt in the incident. Police say he had been hanging around in front of the store prior to the robbery.
Anyone with information about the robbery, or who thinks they recognize the suspect is encouraged to call Detective Matt Estes at (207) 626-2370, Extension 3435.
More From WWMJ Ellsworth Maine