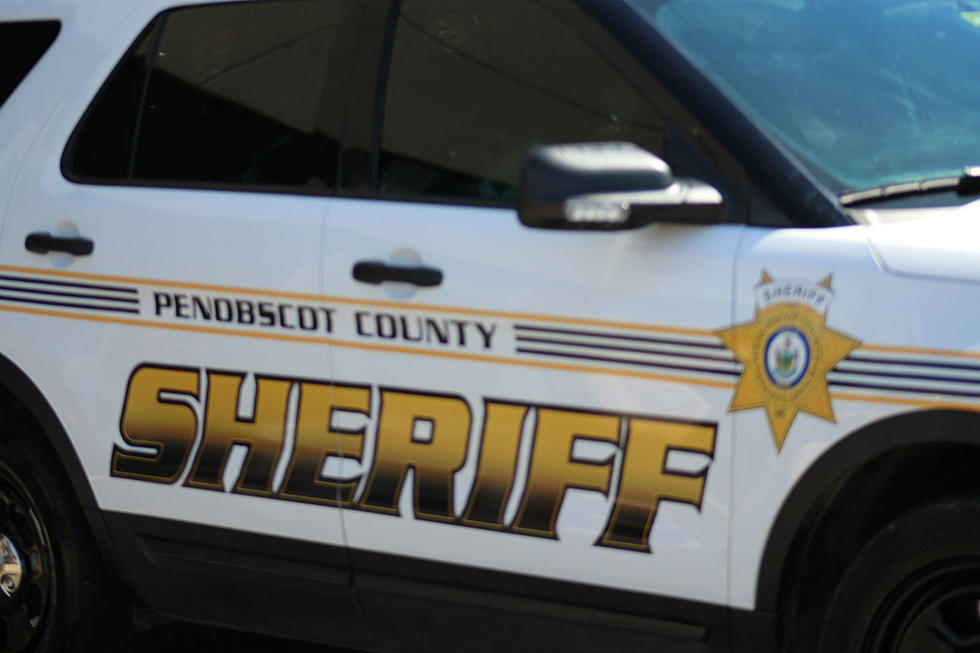 Update: Authorities Actively Searching For Wanted Man In Springfield
Cindy Campbell, Townsquare Media
Update as of 4/14/2022 @ 9:06 PM
Authorities have located and arrested the suspect they were looking for in Springfield.
According to the Penobscot County Sheriff's Office:
"At approximately 7:14 Derek Rice was located and arrested for his role in a domestic violence incident on Main St in Springfield. Rice has been charged with: domestic assault, criminal threatening with a dangerous weapon refusing to submit to arrest. He was taken to the Penobscot County Jail, where he remains at this time."
 Authorities in Springfield are currently searching for a man wanted in connection with an alleged Domestic Violence situation.
The Penobscot County Sheriff's Office issued a statement this afternoon. They said that they were called to a residence on Main St. in Springfield just after 2 PM Thursday, for a report of domestic violence.
Upon arrival, authorities were told that the suspect had fled the scene into the woods nearby.
Members of the Penobscot Sheriff's Office, the Lincoln Police Department, and the Maine State Police are currently looking for this individual and are asking folks in the area to keep their eyes peeled and to be careful.
"Deputy Sheriffs are searching for a white male, approximately 37 years of age, 5'5 height, 140lbs wearing a dark sweat shirt, jeans and a dark hat with a green emblem. The male may be armed. Citizens in the Springfield area are urged to use caution, not approach this individual and not allow strangers into their homes. If you see this individual, please notify the Sheriff's Office immediately by dialing 911."
The Sheriff's Office is urging residents of Springfield to use caution if they see this person. They are asking that folks not approach him if they do spot the individual, but to instead call the police as soon as possible. They're also warning folks not to allow strangers into their homes.
They say at this point, the victim is safe and being cared for.
15 Ways to Avoid Falling Victim to Crimes of Opportunity
Protecting your valuables is often a matter of being aware of potential risks. These tips could help save you from what police call crimes of opportunity.
The Scary Stories of 10 Maine Multiple Murderers & Their Victims
Let's explore some of the darkest stories from Maine's criminal history.
More From WWMJ Ellsworth Maine