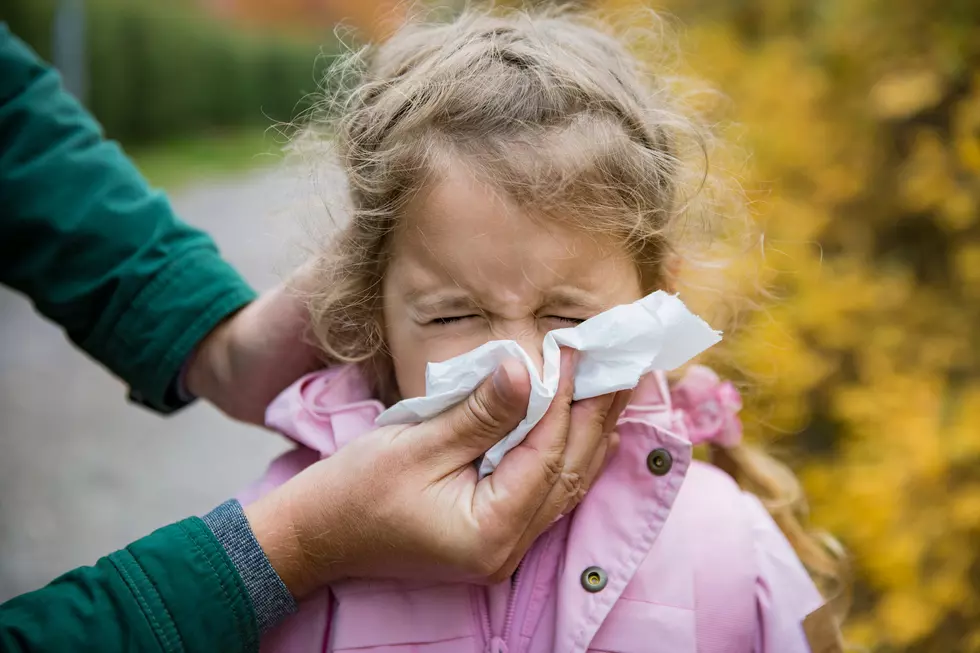 Bad Virus Season: Some Maine Schools Closing Temporarily To Clean
Sasha_Suzi
If you've thought to yourself, "It seems like absolutely everyone around me is sick right now!" you're not far off.
With a marked increase in the number of folks masking up again, and a shortage of certain antibiotics used to treat some of the more prevalent respiratory infections, the ripple effect of so much illness floating around can be seen daily in local businesses and institutions.
Many are saying this is one of the worst "sick" seasons we've experienced post-pandemic.
Personally, at least one person in my house (and at points multiple people) have been sick with one thing or another since October! And it just keeps cycling through everyone.
The big culprits this winter season seem to be RSV, Influenza, Covid, and Strep.
The school nurse from the middle school my daughters attend sent an email just this week outlining guidance from the Maine CDC with regards to what to do should someone in the house present with symptoms of either of those respiratory conditions.
My son, who goes to the local high school came home yesterday and said of the 20+ kids in his math class, only 5 were present yesterday.
So it's not surprising that other schools across the state are battling with a similar issue.
In some cases, schools have even shut down in an effort to do some deep cleaning and prevent the spread of these viruses to staff or students.
According to WABI TV, a couple of schools in MSAD closed down for the entire day yesterday so crews could clean.
"35 percent of students at Harpswell Community School have mostly respiratory issues and fevers...and 20 percent of students at Mount Ararat Middle School have mostly respiratory issues."
They also say that the superintendent of Schools in Searsport has closed schools in that town.
"All RSU 20 schools will be closed through the week due to a wave of illnesses affecting students and staff."
And the Bangor Daily News reported this week that schools in Belfast are in an "illness outbreak" status.
To reduce the risk of transmission of any of these viruses, the CDC recommends washing your hands often, and the use of alcohol-based hand sanitizers.
"You can help yourself and your loved ones stay healthy by washing your hands often, especially during these key times when you are likely to get and spread germs"
Another key step to help stop the spread of germs has to do with personal hygiene. The CDC says teaching kids to be conscious of their hygiene can go a long way to keeping them healthy this winter season.
Avoiding contact with those who are sick, or distancing can also be effective.
Good luck out there. Do your best. And if you do get sick, be gentle with yourself and with your kiddos.
It's no fun for anyone when you are ill during the holidays.
Old Time Sayings From Our Parents and Grandparents
All the things the old folks used to say.
More From WWMJ Ellsworth Maine