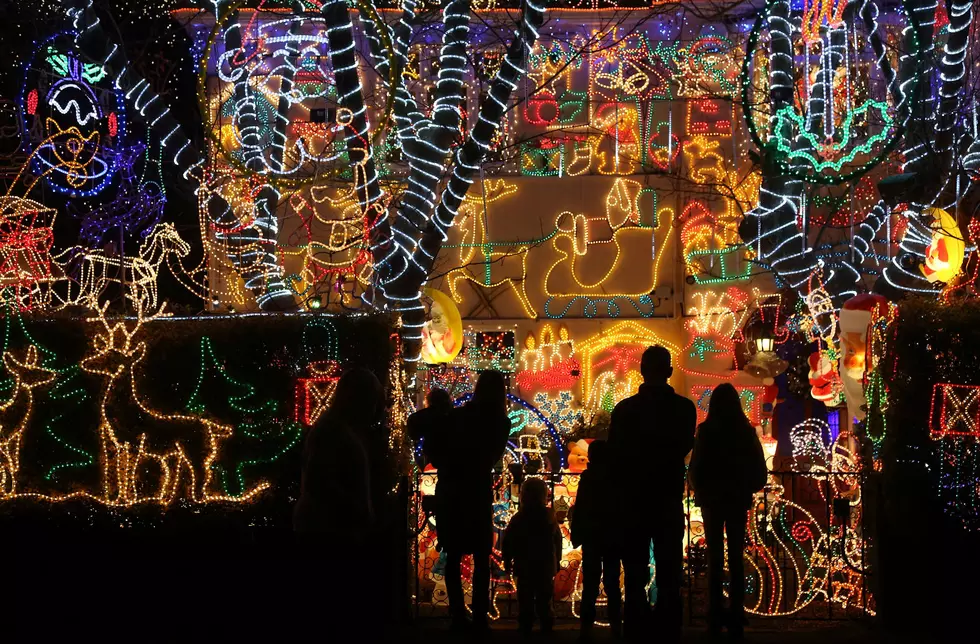 Bangor Resident Uses Christmas Lights for a Cause [VIDEO]
Credit: Getty Images, Matt Cardy
Eastern Maine Medical Center has released a short video about one of the most popular light shows in the Bangor area that locals from all around go visit during the holiday season.
For six years, the Hathaway family has put on this light show to benefit the Eastern Maine Medical Center's Neonatal Intensive Care Unit as a thank you to the family's own  personal experience with the hospital.
Meet Rick Hathaway, check out the light show and what went into this year's display below:
The Hathaway's story started sadly but have turned it into a story of triumph.  WLBZ 2 reported on the Hathaway's story in November as they were setting up this fantastic display:
Six years ago the Hathaway's welcomed twin boys, Warren and Alex, 29 weeks premature. Alex passed away after four days in the NICU. Warren spent 51 days there. The Hathaway's use their popular light show as a way to give back to the doctors and nurses that helped them so much.
The display is run by a computer and features thousands of lights that flash and move to the beat of a song that you tune into on your radio.  Since starting this display six years ago, the family have asked visitors to donate to the NICU department.
Last year, the Hathaway's said they raised thousands of dollars for the Eastern Maine Medical Center NICU.  They want to up the ante this year and you still have time to go over and visit.  Head over to Hilldrive Drive in Bangor from 4:30 PM to 9:00 PM until December 26th.
Check out our recent article about area Christmas lights for your next lighting tour in the Bangor area!
More From WWMJ Ellsworth Maine