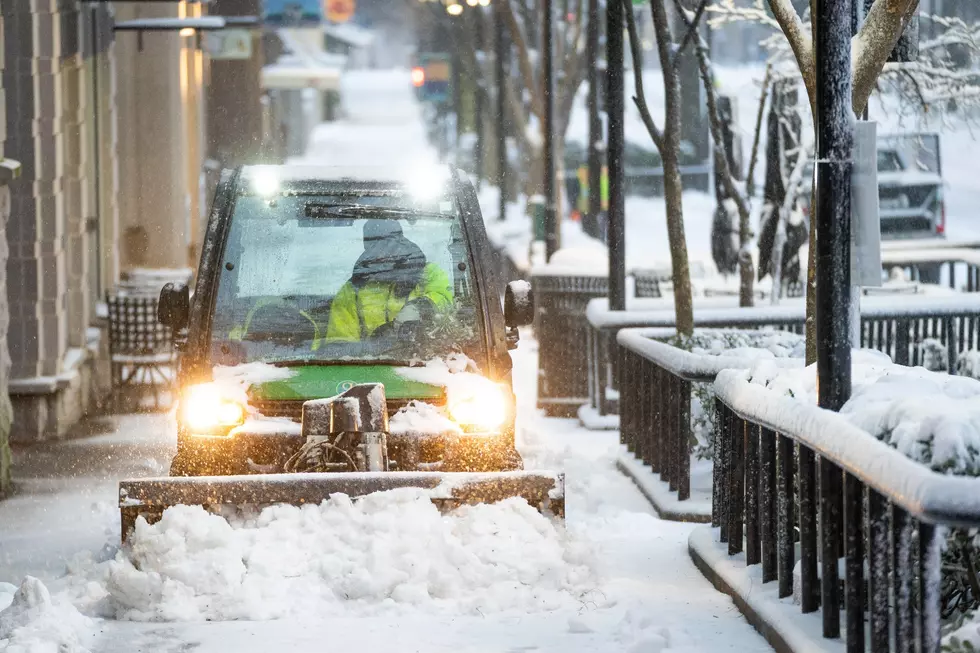 Bangor Ups Its Game to Get the Sidewalks Cleared of Snow, Too
Sean Rayford/Getty Images
We got 15 inches of snow on Monday. Was it that long ago? And then add to it, what we got overnight and this morning.
That's a mess of snow. Oh, where to put it?
The plows do what they do, each and every storm. Whether they are city or town employees or independent contractors doing home driveways and store parking lots.
An announcement from the City of Bangor Public Works Department
For three days the Public Works department is working 16-hour shifts to remove snow on the city's sidewalks.
The second of the three days began last night and is underway and crews are working double shifts beginning at 11 p.m. each night and going until 3 p.m. the next day.
Wow. That is a lot of time plowing snow in those smaller sidewalk-sized plows.
Bangor's Director of Public Works Aaron Houtari says:
All three of those sidewalk plows now have snowblowers mounted on the front instead of plows – due to the amount of snow we now have.  These are all Trackless brand sidewalk machines.  We just took delivery of a new Multihog brand sidewalk machine this week, too and are using it already.
Long days and nights, and Bangor City Councilor Clare Davitt took to the City's Facebook page to not only give the information but to say thank you to those stepping up and getting the job accomplished.
Yes, thank you.
If only they had plows that could go up on the roof and get that snow cleaned off too.
Those graders can push back even the biggest snow banks.
25 Essentials to Keep in Your Vehicle During the Winter Months
It pays to be prepared for any situation when driving in Maine during the winter.
More From WWMJ Ellsworth Maine