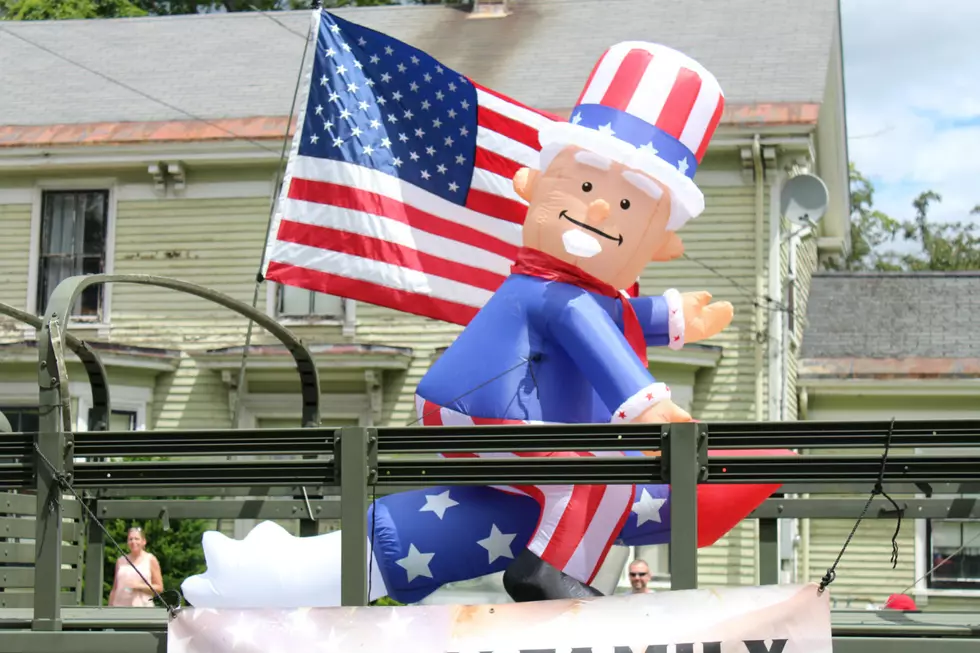 Bangor's 4th of July Celebration Will Return this Summer
Cindy Campbell, Townsquare Media
Bangor's Fourth of July committee has announced that most of the festivities will return this summer.
I love all the fun on the 4th, but especially the parade and fireworks. That may have something to do with four years of high school, during which I sweated through the brutal black Brewer Band uniforms as we marched through downtown. So I'm very excited that most of this year's festivities are returning, after the pandemic forced organizers to take a year off.
This year's Fourth will be a little different, since planners are getting a late start. Organizers say there will be no Bangor Breakfast Kiwanis Pancake Breakfast at the Brewer Auditorium this year. And the charity concert on the Bangor Waterfront is also canceled.
The 40th Annual Walter Hunt Memorial 3-K race will be back, however, and will kick off in Brewer at 9:45 a.m., a little earlier than in 2019. This race will be limited to 200 runners, so sign up early. There will be no registration on the day of the race.
Also beginning an hour earlier will be the 4th of July parade, that starts in Brewer and finishes up on Exchange Street in Bangor. The decision to hold it an hour earlier actually has nothing to do with the pandemic. Organizers say participants have complained about the heat in midday, and so they decided to move it up an hour.
Bangor's Fireworks display will return this year, as well, with the launch area once again on the Penobscot River. This provides a larger safety area, particularly with all the new construction on the waterfront, and allows for larger shells which send fireworks higher into the sky. Of course, this means the river corridor will close earlier than usual on that day, in order for Central Maine Pyrotechnics to load their fireworks onto the barge.
Dig out those red-white-and-blue shorts, sunscreen, and patriotic t-shirts. The party is back on!
40 Years of Common Ground Country Fair Poster Art
Iconic imagery that represents the agricultural community of Maine, here are the winning designs that have represented the Common Ground Country Fair for the past four decades.
Bangor A to Z
Bangor is our home, so we try to know as much as we can about it. Here are the ABCs of our beloved Queen City.
6 Foods From Your Cookout That Could Harm Your Dog
More From WWMJ Ellsworth Maine