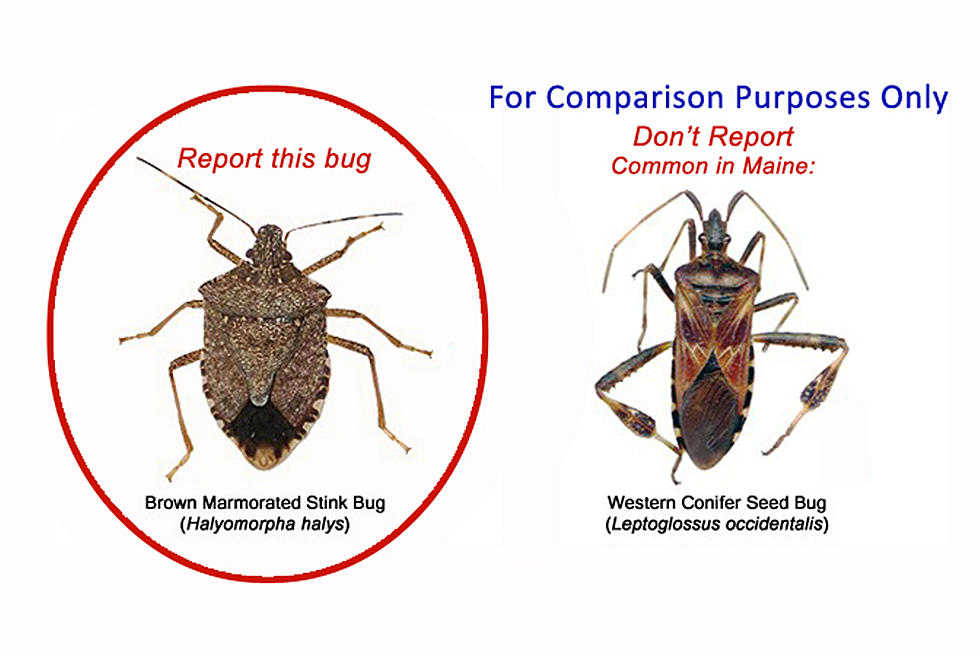 Biologist Are Surveying The US Looking For Brown Marmorated Stink Bugs
Maine Department of Agriculture, Conservation and Forestry, Division of Animal and Plant Health
Across the US including Maine these bugs are wreaking havoc with crops. 
This study is supported by  National Institute of Food and Agriculture who have been made aware of this invasive insect in 40 states in the past 15 years.  They cite that the bugs will consume approximately 300 different kind of plants making their impact a serious issue. More information can be found at Stop BMSB
A group called Survey Monkey has been collecting information from the country and  it appears that they have gotten what they need from many towns in southern Maine  having revsieves Berwick, Biddeford, Brunswick, Gorham, Kennebunk, Kittery, Lewiston, Portland, Saco, Sanford, Scarborough, South Berwick, South Portland, Westbrook and York. 
So now it is our turn to be on the look out.  Below find examples of the bug of interest along side a common Maine version that poses not threat.
In order to understand how widespread this bug is in Maine, the Maine Department of Agriculture, Conservation and Forestry, Division of Animal and Plant Health is seeking reports of sightings of BMSB in Maine.  As many insects can be mistaken for BMSB, we require an original photo with your report.
More From WWMJ Ellsworth Maine