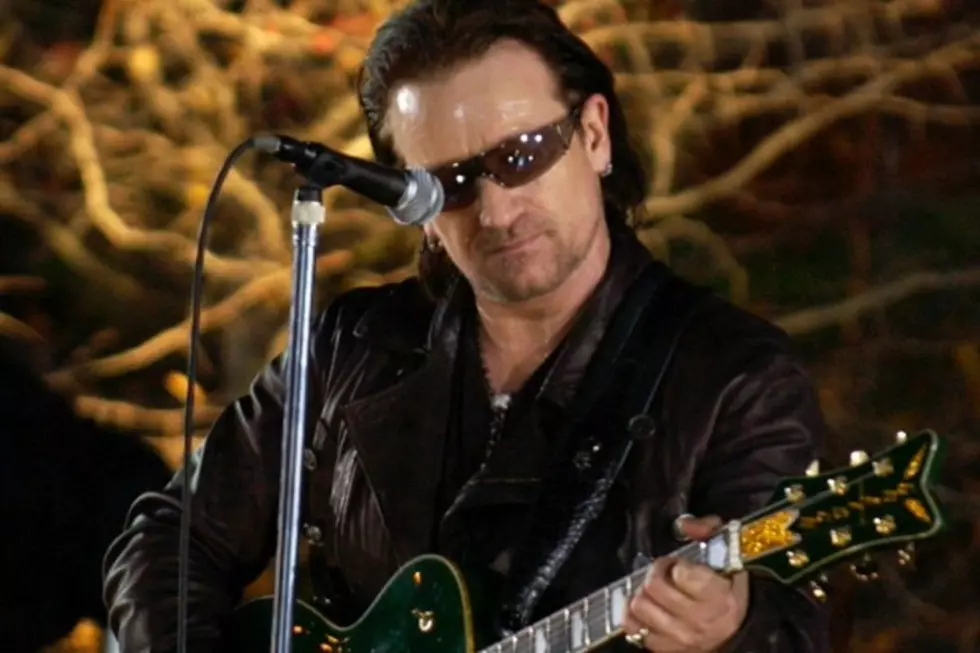 Bono's Guitar-Playing Days Might Be Over
Bryan Bedder, Getty Images
In a lengthy blog post published at U2's website (so lengthy, in fact, that he joked "if you do get to the end of it, then you are probably on the same painkillers as me"), he reflects on a year that had more than its share of ups and downs for one of the world's biggest bands -- including the attention-getting release of their new 'Songs of Innocence' album and, of course, the accident that's left him with some new bionic body parts.
"Recovery has been more difficult than I thought," admitted Bono. "As I write this, it is not clear that I will ever play guitar again." Of course, as he's joked in the past, the band doesn't need his six-string skills anyway, and he reminded readers of that in this note, adding, "The band have reminded me that neither they nor western civilization are depending on this."
Still, losing any physical ability is a drag, especially one that brings a person joy, and Bono seems to be taking this in remarkably positive spirits. "I personally would very much miss fingering the frets of my green Irish falcon or my (red) Gretsch. Just for the pleasure, aside from writing tunes," he admitted. "But then does the Edge, or Jimmy Page, or any guitarist you know have a titanium elbow, as I do now? I'm all elbows."
Bono added that he'll have to "concentrate hard to be ready" for the band's upcoming tour, currently scheduled to start in May.
See Bono's Spouse in Our Video of Hottest Rock Star Wives
More From WWMJ Ellsworth Maine