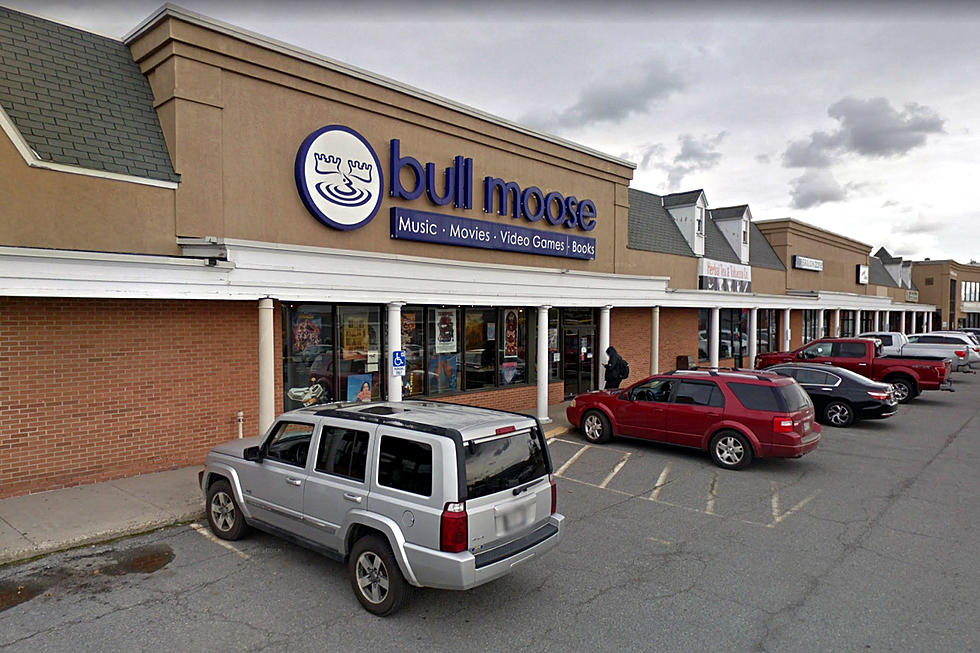 Maine's Popular Bull Moose Has Been Sold … To Its Employees
Google
For more than 30 years, Bull Moose is Maine's store for music and more.
For real. Have you ever met anyone who doesn't know who hasn't been to Bull Moose? Back in the days before streaming and all that, I easily went to Bull Moose at least once a week. Often times more than that. I need to thin out the herd someday, because my CD collection from that era is immense, and I never want to move it again, hahaha.
In a press release, Brett Wickard, the founder of Bull Moose, announced that the business is now 100% employee-owned. Through an Employee Stock Ownership Program, they've managed to move ownership of the company over to its 140+ employees, in a very bold move that will benefit everyone.
Will this change Bull Moose at all?
Bull Moose has 11 locations in Maine and New Hampshire. Despite being a local company, Bull Moose has always been on the cutting edge of the music business. Chris Brown, Bull Moose's most tenured employee, created Record Store Day. Yup. that's right. A day that has become one of the single most important release days in all of the music business, began right here.
Many of the big moves that transformed Bull Moose happened when Brett let other people help lead. Same-store sales have returned to pre-pandemic levels and our profit margin has increased. Bull Moose is on an upswing so we couldn't ask for a better time for Brett to do this. His generosity amazes me.
Generally speaking, customers won't even notice the change. Stores will still have their own chain of command. But eligible employees who've been with the company a long time feel this is an amazing move on the company's part to help provide more earning opportunities, as well as feel more invested, literally, in their careers.
It's a major step forward as a company, really. And what better way to get employees to feel like they're actually a part of what keeps Bull Moose ticking. Their long-term employees have earned this moment. Mick Pratt said this in the statement:
I'm optimistic about the future. It seems like a really big first step toward making a better Bull Moose for the people who helped build it.
It'll be great to see what awesome things the employee-owned company comes up with in the future. We'll certainly keep you posted...
45 of the Funniest Weed Strain Names in the Maine Market Right Now
There are no boundaries when it comes to giving a strain its title, so the names you stumble upon on dispensary menus can be quite humorous.
53 Must Try Breweries in Maine
30 Bangor Area Mom-and-Pop Convenience Stores
Convenience stores are a lifeline for a community. Here in the Bangor area, we have our share of little mom-and-pop, one-of-a-kind stores that hold necessities for your everyday life that can build a community with its presence and offerings. Here are 30 of these convenience stores in and around the Bangor area.
More From WWMJ Ellsworth Maine