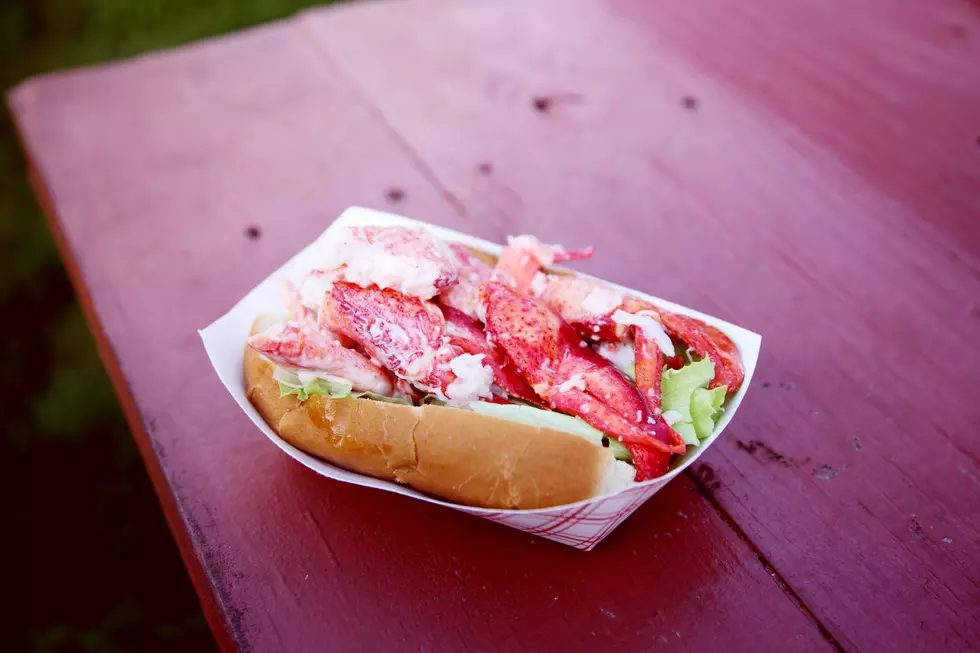 There's A Very Sad Reason Why Some Lobster Rolls Are So Cheap
Photo by Sharon McCutcheon on Unsplash
This is certainly the height of lobster roll season in Maine.
Can you think of a more perfect summer meal than a lobster roll? With a cold beer and a bag of Salt & Vinegar chips... That's my favorite way to enjoy one. Typically in my family, when we have lobster, we buy one or two extra to make rolls out of the next day for lunch. Because really, the only thing better than having lobster, is having it twice.
If you look around right now, you'll see most places list their lobster rolls either at "market price", or the set price is sky-high. It's not hard to find a lobster roll that's easily over $30 right now. When you see a crazy price like that, you're pretty much guaranteed freshly picked Maine lobster in your roll. But what about when you see stuffed rolls being offered for a price more in the $15 range?
If you see a price like that, just slowly back away, hahaha.
You think I'm joking, but it's true. If you're seeing a business offering a $15 lobster roll, you can almost guarantee it's foreign, frozen lobster, unless they're the most generous owner, ever. Not that there's anything wrong with that, but first off... I can tell immediately when lobster has been frozen. It takes on a bit of a funny texture. Like most frozen seafood does.
The other dead giveaway is the lack of tail meat. There's such a market just for tails, if you buy frozen lobster meat with tails, it's way more expensive. But claw and knuckle is usually much less expensive. The meat is also coming from parts of the world typically, often from places like Vietnam.
Maine lobster certainly isn't cheap right now.
I've seen some threads on social media with people rejoicing at the cheap lobster rolls they got. I won't say any names of businesses, because they're not doing anything wrong. But meat from off the coast of Maine is crazy expensive right now. 1 1/4 pound bugs are going for about $10 a pound, and picked meat is going as high as $60 a pound.
So if you see a $30+ roll, now you know why, and same deal if you see one for $15. After my 20+ years in the food service industry, the only people that really make me mad are the ones that claim they have a "Maine" roll, only to bite into it, and realize it's not. Because you probably just paid the "Maine" price. Oh well, enjoy it anyway, I guess.
HERE'S WHERE YOU'LL FIDN ALL THE ABSOLUTELY KILLER ROLLS AROUND MAINE.
Where to Find The 10 Best Lobster Rolls in Maine
Take a Look at These Super Rare, Crazy-Colored Lobsters Found in Maine, New England
Yankee Magazine's Top Maine Ice Cream Shops
Need a refreshing treat during these hot Summer days?
Yankee Magazine
has you covered. Here are seven outstanding ice cream shops that Mainers can enjoy.
More From WWMJ Ellsworth Maine