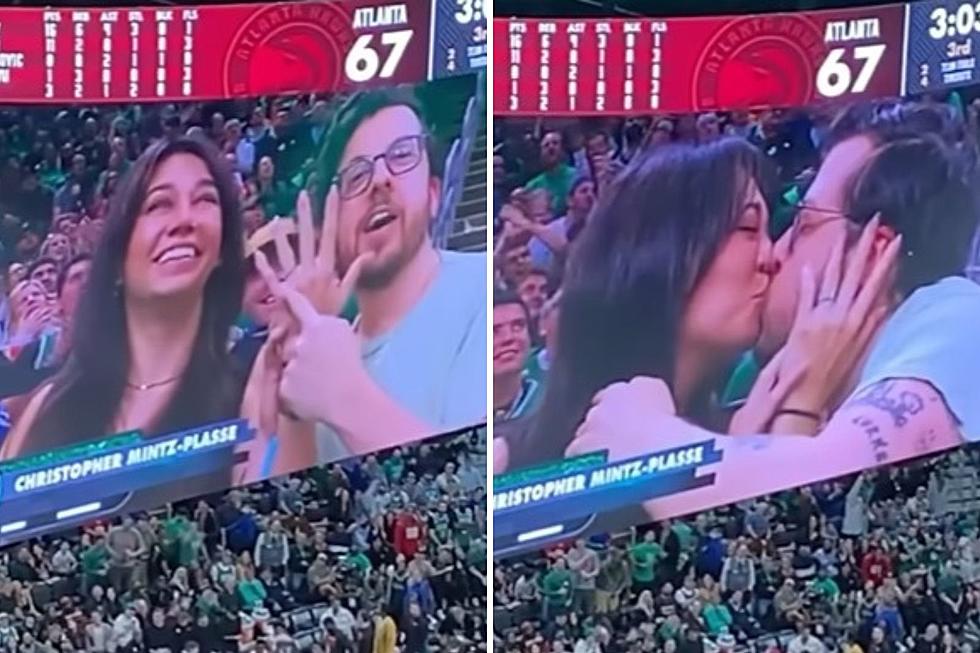 McLovin of 'Superbad' Reveals Engagement at Boston Celtics Game
@mintzplasse via Instagram
Boston Celtics Playoffs
We're at that time of year in New England where our local sports teams basically all play at the same time, with the Boston Celtics, Boston Bruins, and Boston Red Sox schedules all overlapping.
This past Saturday, while the Bruins were off, both the Red Sox and Celtics played at the same time, with the C's playing at home in Boston at the Garden. It was also Game 1 between the Celtics and Atlanta Hawks in the first round of the playoffs.
Celtics games usually always draw in celebrities, but especially Celtics playoff games. And Saturday was no different, as the man who played McLovin in the movie Superbad was caught on the jumbotron, and dropped a bombshell.
Christopher Mintz-Plasse Engaged
Some fans may still think of Christopher Mintz-Plasse as the young, nerdy, awkward teen he played in Superbad, McLovin, anytime the actor comes to mind. But it's hard to believe that the movie came out all the way back in August 2007 -- almost 16 years ago -- and Christopher is in his early 30s now.
Christopher, whether we realized it or not, is a massive fan of the Celtics and especially Boston in general. In fact, in his latest Instagram post (of this writing), he said that Boston is "always a lit a** time" and that he loves the city and would be back soon.
Ironically, his latest Instagram post is the video of the crowd at the Garden going wild when he showed off his new engagement to his now-fiancée Britt Bowman.
Kudos to the crowd in Boston for showing love and excitement to Christopher and Britt. It was clear on their faces they were happy and excited to share the news, and that they were both appreciative of the support and ovation they got when Christopher showed off Britt's ring.
25 Celebrities Who Have Owned Homes In Maine
From Kittery to Islesboro, some of Hollywood's biggest names have owned homes in Maine. We explore the who and where.
The Quickest Celebrity Engagements
More From WWMJ Ellsworth Maine