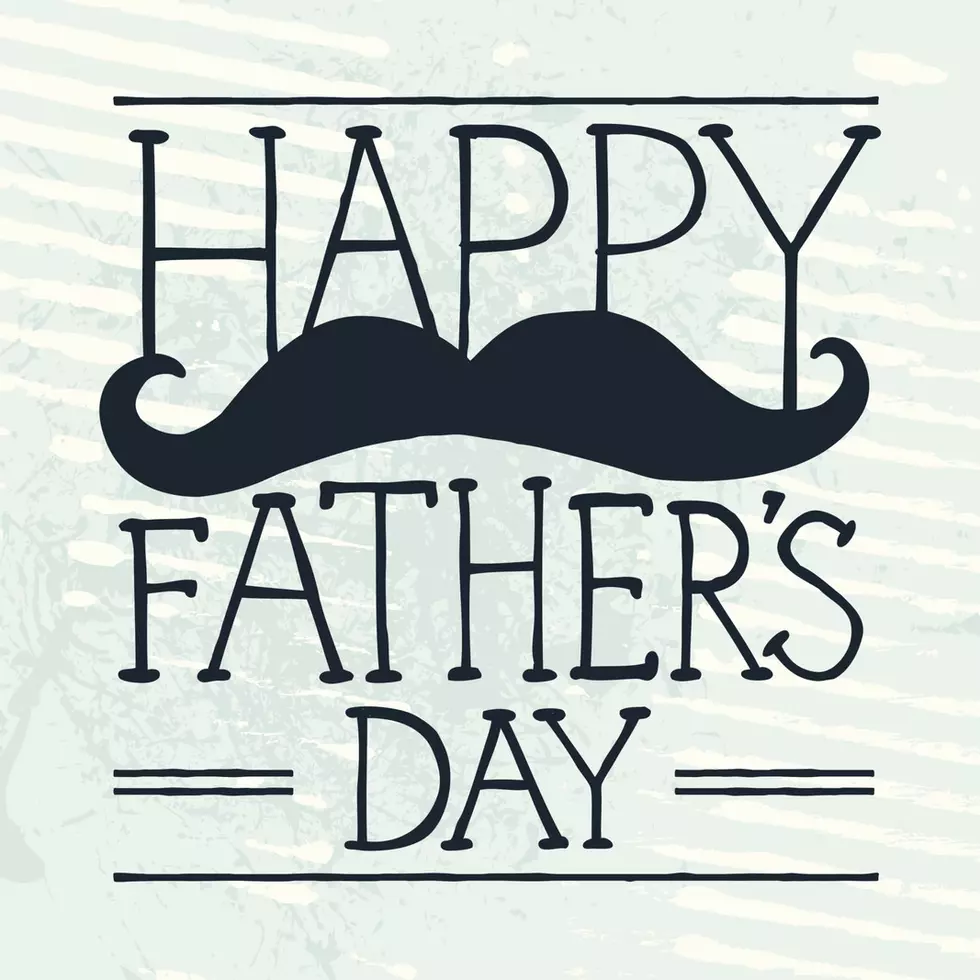 Throwback Thursday: Cori's Father's Day Tribute To Her Dads
Michael McDonald
This weekend is Father's Day; a day to celebrate all the men out there who step up and put their kids first. For some, they are fathers by blood. For others, they are fathers by choice. I am lucky to have one of each. And even though I'm all grown up, they still show up in times of need, whether for me or now my own kids.
---
As America gears up for weekend BBQs and deliveries of "Best Dad" mugs and T-shirts, I thought I'd put my interviewing skills to good use, and ask my Dad, Gerhard, and my Step-Dad, Phil, what fatherhood has been like for the both of them.
I know they have both had very different experiences with regard to raising my siblings and me. As a parent myself now, I was curious to hear their perspectives. And I was not disappointed.
I started with my dad, Gerhard.
Coming from Salzburg, Austria, my dad spent years as a Phys. Ed. teacher and coach. It was strange growing up and having so many other kids know who he was, and look up to him, who weren't related to us in any way. I remember being little and listening to Fats Domino with him and watching Doctor Who (the original ones on PBS.) Having four kids of my own now, I wanted to know what he thought about being a dad to four kids.  So I asked him all about it.
I have also been lucky enough to have a Step-Dad in my life since I was 12.
Admittedly, I wasn't thrilled when Phil married my mom. I had been a defacto-dad from the age of 8 till he came along. I took care of fixing the broken appliances, dealing with rogue rodents, and got to ride shotgun whenever my mom and siblings and I went out. Then Phil entered the picture and I was suddenly sent to the back of the van and felt like I had no purpose. So I tried for the next 5 years to get rid of him. Thankfully, my efforts failed. It was at an REO Speedwagon, Styx, and Survivor concert that I actually had an epiphany: Phil's a really great guy and I'd been a total jerk. So I owned that, apologized, and we've been tight ever since. He's my Classic Rock Concert Buddy. He introduced me to Queen, The Rolling Stones, and Def Leppard, to name a few. I wondered what he thought about marrying into a family with so many small children.
I feel very grateful to have these two in my life. When my kids' dad left a few years ago, I found myself a single mom to four children. One of the things that weighed heaviest on my heart and mind was the void their dad's absence might create. Then I watched as these men, my dads, gracefully stepped up, time and time again, to fill that void so my kids would not go without.
To my dad, Gerhard, and my Step-Dad (who's really like a bonus dad) Phil, Happy Father's Day! To all those men who put their kids first, or step up to fill those voids for children who may not be their blood, but have their hearts, thank you.
Happy Father's Day!
10 Bangor Playgrounds You Can Visit With Your Kids
If you're looking for a place to take your kids to run, jump and play, here are some options in the Bangor area.
More From WWMJ Ellsworth Maine