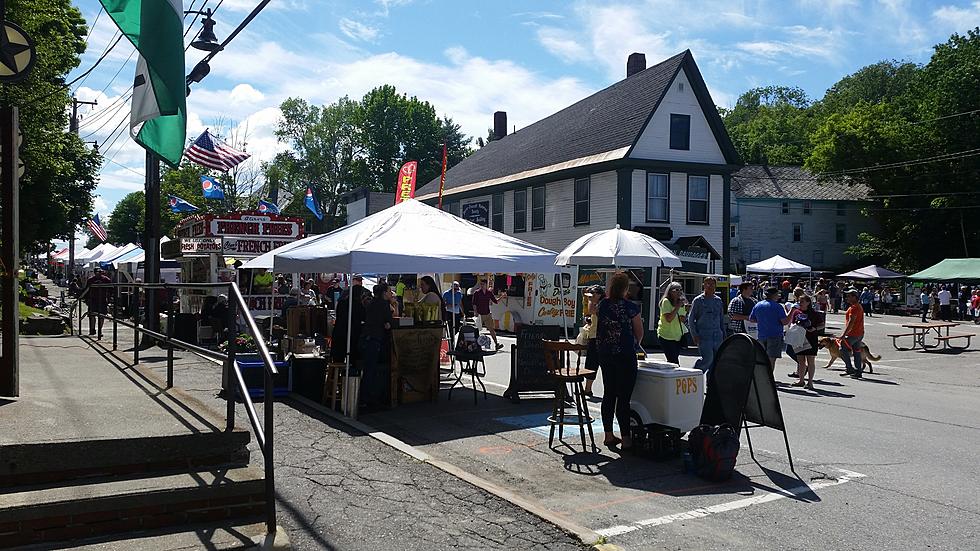 Don't Miss The 9th Annual Oktoberfest In Dover-Foxcroft
AJ Facebook Photo
The party is back on in Dover-Foxcroft!
It goes without saying that when the 2021 Maine Whoopie Pie Festival was cancelled, everyone was pretty upset. I can only speak for myself, but that is literally one of my favorite days of the year. The people of Dover-Foxcroft have been so welcoming to us over the years, none more than Pat's Pizza. They always greet us with a smile and...delicious food! So I feel compelled to let you know that the party isn't over in Dover, because they are throwing a shindig next month that makes me want to hop in my car and head that way to join the fun.
Last year was a bust, due to COVID-19, but this year is looking good! October 16th, Pat's will be hosting their 9th Oktoberfest event. Smoked foods, plenty of beverages, games, live music and Oktoberfest apparel! A day of good food, good friends and great music sounds like an awesome Saturday in Dover-Foxcroft.
On Saturday October 16th, the fun kicks off at 4pm, at 100 East Maine Street, right in the heart of downtown Dover-Foxcroft, with live music, from Richard Kenetic, from 4pm-7pm, then Lenny & Joel, performing from 8pm-12 midnight.
In the new upstairs bar addition at Pat's, you can play indoor corn-hole and Boss Toss. There will be 28 taps of micro brews and ciders to quench anyone's thirst and Oktoberfest apparel for sale.
Live music, games, cold brews and great food. What more do you need? This will take the sting out of missing the Maine Whoopie Pie Festival, so join the party on Saturday, October 16th, in Dover-Foxcroft!
10 Most Mispronounced Towns in Maine
More From WWMJ Ellsworth Maine