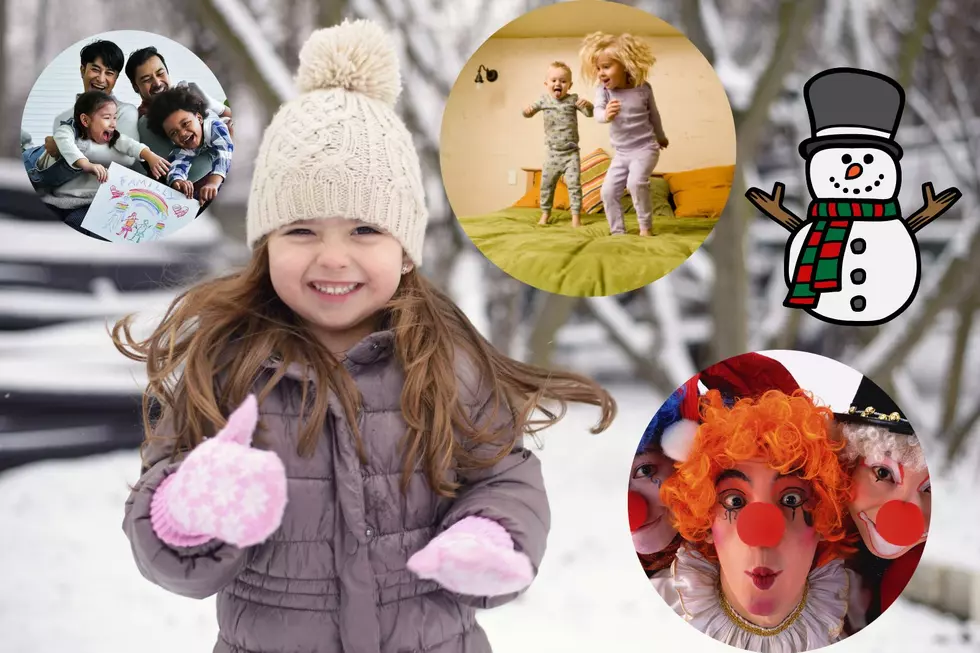 How to Create Fun On a Snow Day For the Kids at Home
Bojan Sokolovic, Getty Stock/ThinkStock
Instead of plopping the kids in front of the television for the day, here are some simple ways to create fun while they're home on a snow day.
Remember Snow Days When You Were a Kid?
I remember snow days, as a kid. We couldn't log onto the computer or check our Mom's phone for a text from the school. Instead, we sat by the radio while watching the scrolling banner of cancellations on the morning news, desperately praying that our school was on the list. Of course, sometimes, I had to go to school when others didn't. Brewer High School used to have days when the buses were canceled, but if you walked to school, you still had to go. That way, they could claim it as an actual school day despite the fact that only about a quarter of the students were actually in class.
Are You Talking About Something Other Than TV and Video Games?
When I did stay home, it always meant finding stuff to pass the time. Back before the days of Netflix, Hulu, and Disney+ our television-watching choices were pretty slim. Game shows, talk shows, and soap operas really didn't keep us occupied, so we had to come up with our own fun. Sometimes a little imagination is your best friend on a day when the snow is coming down.
Can We Get To The Suggestions, Already?
Now, some of these activities will require adult participation for the younger kids. But that's awesome, because who doesn't want to have fun with their kids? Have fun during your snow days this winter and keep this list handy so you have ideas on how to keep the young ones entertained.
How to Create Fun On a Snow Day For the Kids at Home
Before you hear, "I'm bored," here are some suggestions for creative ways to have fun with the kids on a snow day.
Great Sledding Places In Maine
Here are some of the best places to take your kids sledding in Maine. Keep in mind that some of these are suggestions from listeners. Because of this, if you are not going to a public space, you are going to want to reach out to the owners to make sure it is okay to sled on their property. *SLED AT YOUR OWN RISK*
11 Necessities for Someone Experiencing Their First Winter in Maine
More From WWMJ Ellsworth Maine