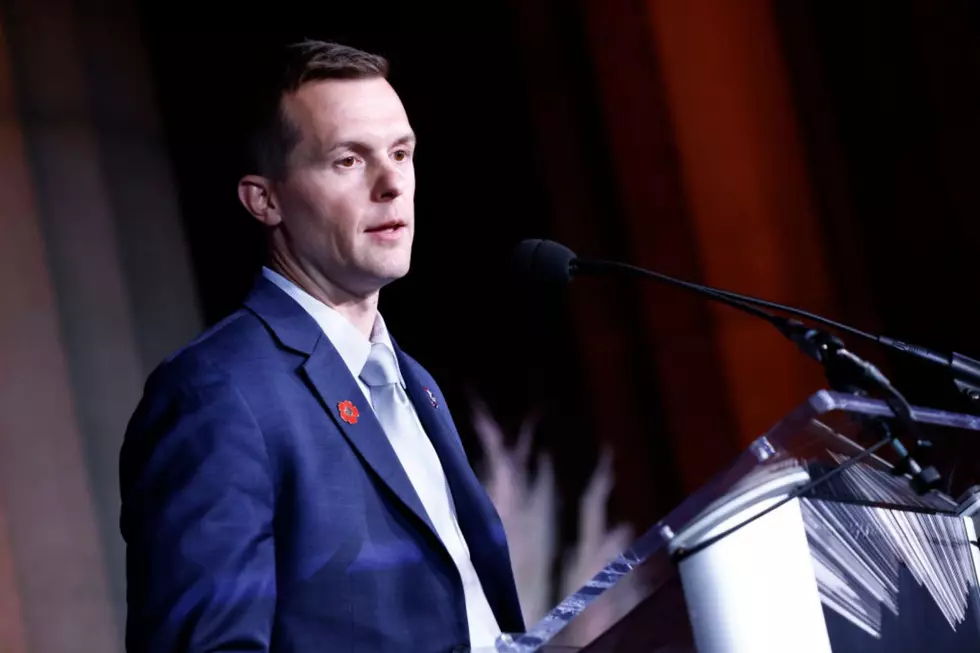 Bangor Police Arrest 7 for a Protest at Jared Golden's Office
Paul Morigi, Getty Images
Seven people were arrested during a protest at the Bangor office of Congressman Jared Golden.
When Did This Happen?
Bangor Police Sergeant Jason McAmbley says officers were called to Golden's office on State Street at approximately 5:00 Wednesday evening for a report of protestors staging a sit-in who refused to leave the premises. McAmbley says a dispersal order was read to the group, explaining that they would be arrested and go to jail for criminal trespass if they didn't leave. There were 10 people attending the protest, according to the BDN.
Who Was Arrested?
Seven of those people refused to leave and so they were arrested and charged with criminal trespass, which is a misdemeanor.
Those charged include:
Lawrence Reichard, 65, Bangor
Robert Shetterly, 76, Brooksville
Dudley Hendrick, 82, Deer Isle
Jamila Levasseur, 68, Waldo
Kristen Salvatore, 66, Penobscot
Russell Wray, 68, Hancock
Stephen Benson, 78, Surry
All seven were taken to the Penobscot County Jail, where they were released on bail.
Why Were They Protesting Golden's Office?
The protest involved House Resolution 786, which calls for 'an immediate de-escalation and ceasefire in Israel and Occupied Palestine.' WGME-TV reports Congressman Golden, who represents Maine's 2nd District, drew criticism this week when he joined 21 other Democrats in a House Vote on Tuesday to censure Democratic Representative Rashida Tlaib of Michigan for comments she made about the Israel-Hamas war.
LOOK: Controversial songs from the year you were born
Stacker
celebrates history's most boundary-pushing—and thereby controversial—songs from 1930 through today.
Gallery Credit: Stacker
LOOK: Baby names that are illegal around the world
Stacker
scoured hundreds of baby name databases and news releases to curate a list of baby names that are illegal somewhere in the world, along with explanations for why they're banned.
Gallery Credit: Annalise Mantz
QUIZ: Can you identify 50 famous companies by their logos?
How well do you know the logos of 50 of the world's most famous companies? Keep scrolling to see if you can guess which icon belongs to which brand.
More From WWMJ Ellsworth Maine