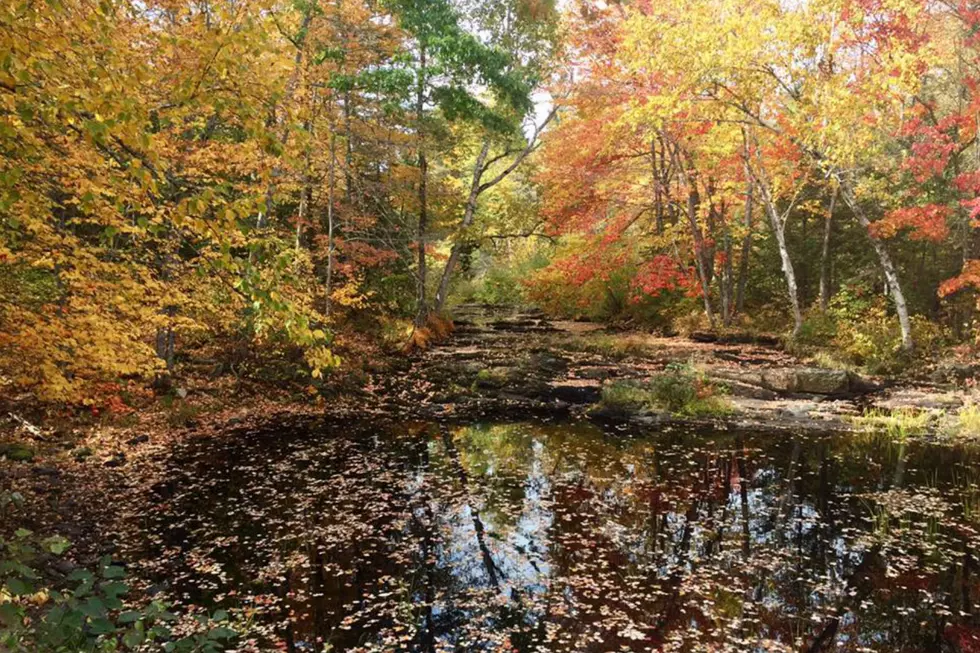 Fall In Maine: Mother Nature's Apology For Mud Season + Snow
Cori Skall
A change in seasons is good for the soul. For me, it's necessary.
With the first day of Autumn fast approaching this weekend (Saturday) it got me thinking about just how much I love fall.
When I lived out west or down south, it never really felt like time had actually passed because the seasons seemed to blend into one another. There was no definite change, as we have up here. That's one of the things I was so happy to have back when I moved home. More specifically, fall.
Fall in Maine is one of my all-time favorite things. When you're driving up a hill, and you finally hit the top, and see the reds and oranges and yellows dotting the horizon on that backdrop of dark green.
It's breathtaking, and in that moment, when you take that breath and soak that scene in, I firmly believe your heart gets a little boost of beauty, and all is right in the world, even if only for that instant.
Those moments, sparked by the surroundings of the change in seasons, are why so many come here to leaf-peep. And I think it's really great that there are so many options out there for those who want that experience.
One could simply get in their car and adventure about, taking in the sights as they go. There are scenic train rides, wagon rides, and even chairlift rides.
There are special trips up tall buildings, like the Thomas Hill Standpipe, that offer a spectacular vantage point for taking in all that the fall colors have to offer.
My favorite thing to do in the fall (mostly because I am afraid of heights, and like to keep my feet planted firmly on the ground!) is to pack a camera and a map, and head for a spot I've never been before. I have yet to be let down by exploring this state in the fall. If you keep your eyes open, and just look around, you're apt to find spots like the one I found not too long ago.
I was going over a little bridge and looked out the side window and saw the most picturesque little scene. My kids thought I was crazy when I pulled over to the side of the road and hopped out to snap some shots. But how could I not?!
My point is this: we are so lucky to live in a state that gives us such a photogenic fall! Maybe it's Mother Nature's way of making up for pot-hole/mud season when everything just looks dirty.
Either way, I'll take it. So make the most of this upcoming leaf-peeping season,  and fill up on Fall. Because we all know what's to follow! And it's gonna be a long winter!
Some people like Fall for the foliage. Others like Fall for the fright! If that's you, take a sneak peek at this frightful place!
Maineiac Manor In Bangor's Fall Sneak Peek
30 Haunted Places in Maine
Most of the locations on the list share a little about what has been claimed as paranormal happenings for these locations, which can include seeing apparitions, hearing strange noises, or maybe even spookier experiences involving unexplained conditions of vehicles, shaking beds, or flying dishes. Here are 30 haunted places in Maine.
25 Town Name Origins of Penobscot County
More From WWMJ Ellsworth Maine