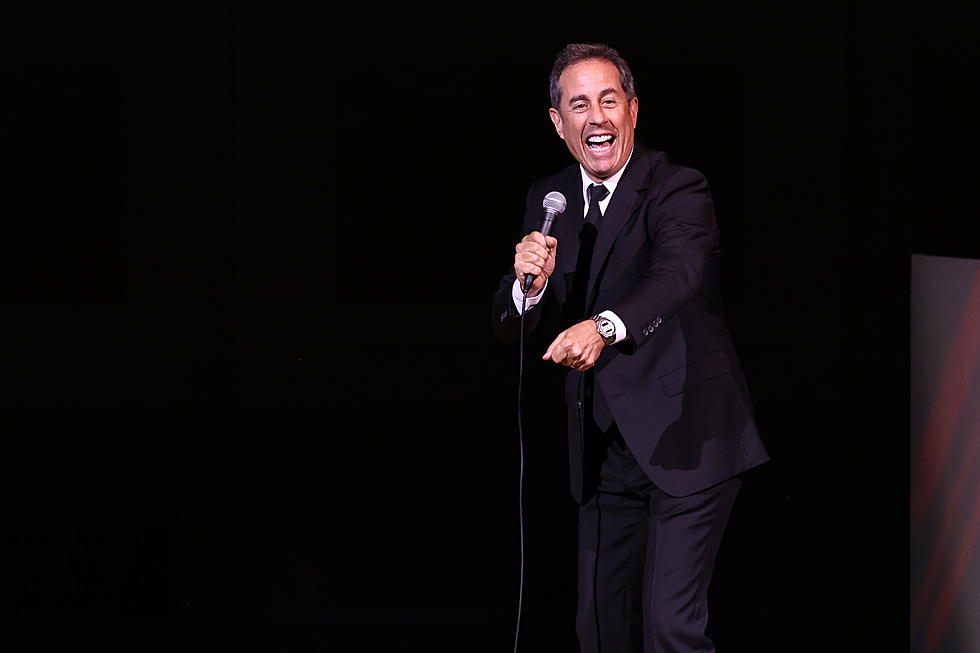 Jerry Seinfeld to Perform Live in Portland, Maine, Next March
Getty Images for Good+Foundation
One of the biggest names in comedy history is coming back to Portland, Maine, yet again.
That would be Jerry Seinfeld, who is set to perform at Merrill Auditorium on Friday, March 15.
Selnfeld remains a television legend for having co-created and starred in the most successful sitcom in history. Seinfeld has continued his career through the years with other projects, but still enjoys getting back to how it all began: doing stand-up comedy.
Tickets for Jerry Seinfeld at Merrill Auditorium go on sale Friday, November 17, at 10am.
There's also several other big names in stand up comedy making their way to Portland early in 2024. Here's a list of when they'll be performing and where you can find them.
Jeff Dunham - January 24 - Cross Insurance Arena - Portland
Jeff Dunham is no stranger to Portland. He's brought several of his nationwide tours to the city, and he'll be doing so again early 2024. His latest stand-up presentation is called "Still Not Canceled", a return for many of his beloved sidekicks as well as a feature on some new friends.
---
Shane Gillis - February 22 - Merrill Auditorium - Portland
It's been a quick rise to fame for Shane Gillis, who was playing to small crowds in tiny comedy clubs less than a decade ago. But Gillis rose his profile with a comedy special on YouTube, has become one of the most popular podcasters in the world, and is now bringing his latest stand-up hour to Portland.
---
Tom Segura - February 29 - Cross Insurance Arena - Portland
Tom Segura is one of the biggest names in stand-up comedy today. His last tour, "I'm Coming Everywhere", was one of the highest-grossing comedy tours anywhere. Segura is back in 2024 with brand-new material and a new tour called "Come Together".
---
 Marc Maron - March 7 - State Theater - Portland
Marc Maron has been one of the most prolific podcasters in America for years now. That popularity has propelled his stand-up to new levels, including his latest HBO special entitled "From Bleak to Dark". Maron will bring his latest perspective of the world to the State Theater this March.
---
Anthony Jeselnik - March 21 - Merrill Auditorium - Portland
Anthony Jeselnik, also known as the dark prince of comedy, has been delightfully horrifying audiences for years now. Jeselnik's deadpan delivery is matched with a subject matter that is unsettling for many. Jeselnik will play off his latest critically-acclaimed special "Fire in the Maternity Ward" during his visit to Portland.
---
Matt Rife - April 18 - Merrill Auditorium - Portland
It's hard to find a hotter comedian right now than Matt Rife. Backed up by an astonishing rise to fame on TikTok, Rife has taken the comedy world by storm with sellouts across the nation. He'll bring his "Problemattic" tour to Portland for an early and late show in April.
---
Bert Kreischer - April 25 - Cross Insurance Arena - Portland
Will Bert Kreischer be shirtliess for most of 2024? The answer is probably yes. It's almost a guarantee he'll be shirtless on April 25 in Portland. Kreischer has extended his "Tops Off" world tour to include a date in Portland, a city he's performed in multiple times over the last few years.
25 Celebrities Who Have Owned Homes In Maine
From Kittery to Islesboro, some of Hollywood's biggest names have owned homes in Maine. We explore the who and where.
Gallery Credit: Joey
More From WWMJ Ellsworth Maine