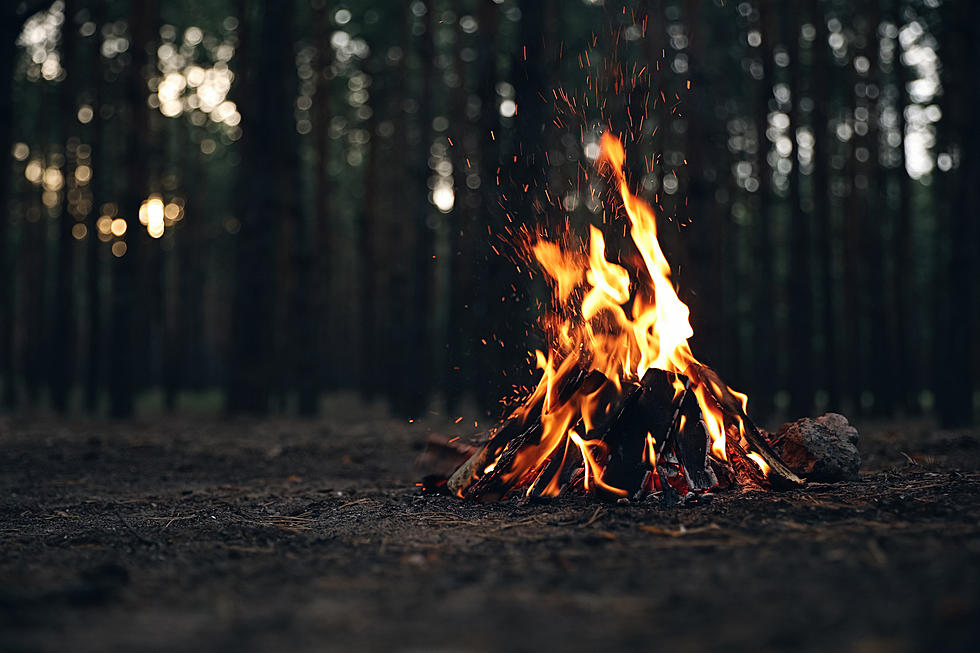 Building a Campfire in Maine? New Law Requires That You May Need a Permit
Liudmila Chernetska
Your occasional campfire and/or bonfire that you have typically built and burned over the years may now require a permit. According to News Center Maine, a new law goes into effect today (10/25/23) called LD 24. This will require permits for campfires and bonfires exceeding three feet in height and three feet in diameter as well as fires that are not for debris disposal.
News Center Maine also reports that the new law put into place by the Maine Department of Agriculture, Conservation and Forestry also states that Mainers will not be able to burn fires outdoors on any red flag warning days. These are the safety measures activated by the National Weather Service on days with low humidity, warm temperatures and strong winds in an effort to prohibit any outdoor fires from burning out of control and spreading.
The release from the DACF also wanted to remind people that previous fire laws will remain in place as well.
"Notably, permits for burning brush and wood debris remain unaffected and are still required under the existing regulations."
If you have been in a situation where an expected gust of wind comes in of your fire catches on something unexpected, you know that these laws are in place for a reason. If you're new to the outdoor fire scene, our old trusted name in home improvement projects Bob Vila released some information and a video of the dos and don'ts of building a fire pit.
Campfire and bonfire laws can vary from one town to the next but it's important to know that this new law along with the previous burning laws are in place for the entire state of Maine. When in doubt if it your fire will require a permit or if it may be on a day with a red flag warning, your best bet may be to refer to the National Weather Service website.
Permits are available free of charge and can be secures at maineburnpermit.com 
New Maine Laws In 2022
On Monday, August 15th, 2022 nearly two dozen new laws went into effect. Here are some of the highlights
Avid Hikers Rank 25 of Maine's Most Beautiful Hiking Trails
We all know Baxter State Park is picturesque, so this list looks outside of BSP.
Gallery Credit: Jadd
More From WWMJ Ellsworth Maine