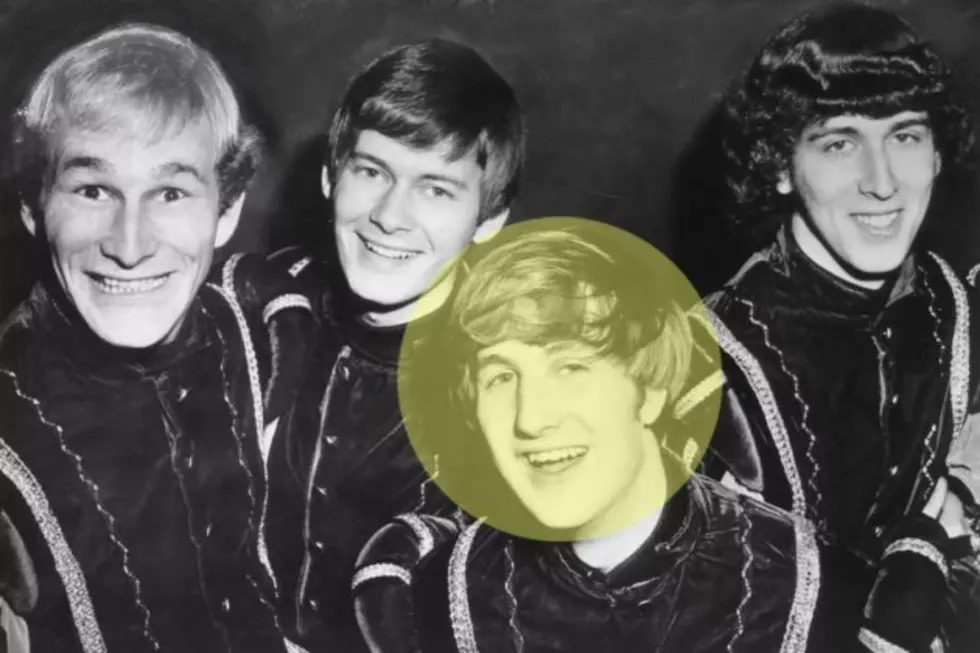 Kingsmen Singer Jack Ely Dies at 71
Bang
Jack Ely, who sang the Kingsmen's garage-rock classic "Louie Louie," has died at the age of 71. According to KOIN, the singer's son reported that he died in Oregon on Monday.
The Kingsmen formed in the late '50s in Portland. In 1963, they took their cover of Richard Berry's "Louie Louie" to No. 2. It's since become one of garage rock's all-time greatest, and most covered, songs.
Originally recorded by Berry as an R&B song with shades of doo-wop harmonizing, "Louie Louie" was turned into a rock 'n' roll stomper by the Kingsmen, with Ely slurring his vocals. It didn't take long for suspicious critics to find something hidden in his words. The FBI was eventually brought into the case, and after searching long and hard for obscenities, concluded that there was nothing to the claims.
According to reports, Ely's distinctive phrasing on the song was partially due to his braces. The band's loud guitars and the recording studio's cheap sound equipment helped make Ely's singing nearly indecipherable. Two years ago, Portland held a Louie Louie Day in honor of the classic song.
Ely was forced out of the band before the song became a hit, and he formed a new group, the Courtmen. The Kingsmen scored several more chart hits over the next few years, including "Money," "Little Latin Lupe Lu" and "The Jolly Green Giant," which reached No. 4. But "Louie Louie," which stayed at No. 2 for six weeks, was their biggest and the one they're best known for. The Courtmen never cracked the Top 100.
In the mid-'60s, Ely was enlisted in the Army, reportedly battled substance abuse and later became a vocal supporter of Rockers Against Drugs. At the time of his death, he lived on a farm in central Oregon, where he raised horses.
See Other Rockers We've Lost This Year
Rock and Roll Hall of Fame's Worst Snubs
More From WWMJ Ellsworth Maine