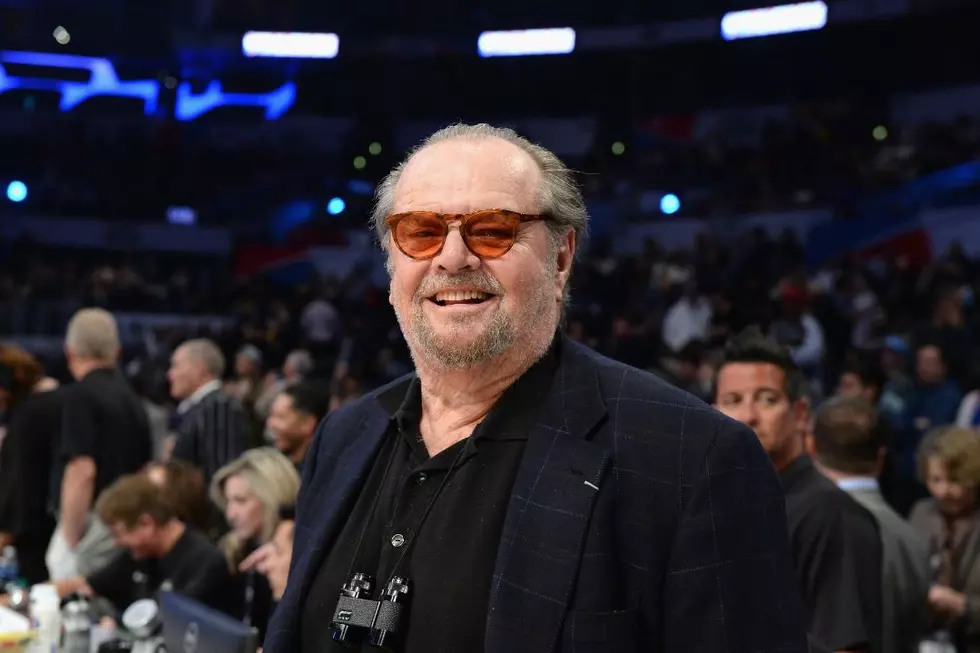 Jack Nicholson Hasn't Been Seen in Public in Over a Year, Friends Fear He's 'Living Like a Recluse': REPORT
Kevork Djansezian, Getty Images
Jack Nicholson reportedly hasn't been seen in public in over a year. Now, friends of the Hollywood legend are worried as the actor has allegedly isolated himself inside his California mansion.
According to Radar Online, the 85-year-old actor was last seen attending a Los Angeles Lakers basketball game with his son, Ray Nicholson, on Oct. 19, 2021.
"He's made it clear his home is his castle. But people just wish he'd come out of the house and pop up to tell them how — or at least reassure folks he's OK. Jack's in touch with certain relatives — especially Ray, his protégé, who he's so proud of — but his socializing days are long gone," a source told Radar Online.
The As Good as It Gets actor purchased his Mulholland Drive mansion in Los Angeles, Calif., for $5 million in 2005, according to the New York Post. The 3,000-square-foot home boasts four bedrooms and three bathrooms.
The Academy Award-winning actor's friends are reportedly worried about the once socially active celebrity, who is apparently currently "living like a recluse."
Some fear he might face the same fate as late Godfather legend Marlon Brando.
"Brando died a virtual recluse after leading such a colorful life, and Jack's friends are drawing the comparisons. His kids will visit, but they're his only connection to the world. It's like he doesn't want to face reality anymore — and that's just sad," the source added.
Nicholson has five children: Ray, Lorraine, Jennifer, Caleb and Honey. He was married to ex-wife, Sandra Knight, from 1962 to 1968.
The last film Nicholson appeared in was the 2010 rom-com How Do You Know starring Reese Witherspoon and Owen Wilson.
13 Famous People Who Went Missing and Were Never Found
Discover 13 famous people and celebrities who went missing, below.
Oldest Working Actors
More From WWMJ Ellsworth Maine