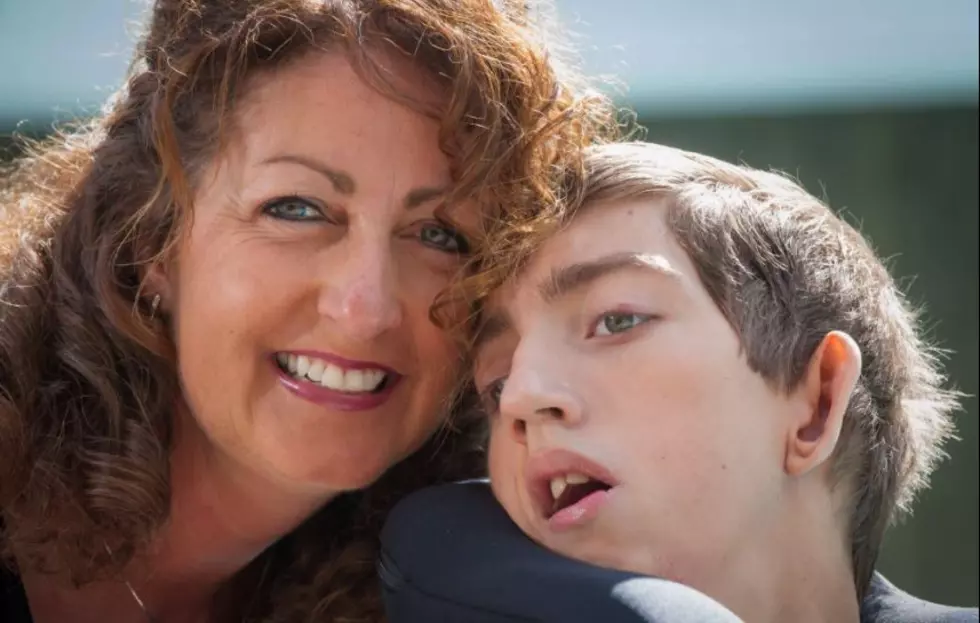 Meet Maine's Mom of the Year – Lynn Gierie
Lynn Leclerc-Gierie Facebook
Lynn Leclert-Gierie is an amazing woman and so deserving of this honor.
Mother of the Year is an honor from American Mothers, Inc.  This is from the heart and mind of Anna Reeves Jarvis trying to heal the damage done to families caught in the conflict of the Civil War. By organizing a day of love and friendship across battle lines, this simple observance grew into the national holiday known as Mother's Day for which American Mothers is the official sponsor. The President of American Mothers says,
Mothers are the unsung American heroes. Mothers work tirelessly and serve greatly, and it is an honor to recognize their impact on the lives of people around them. It is our hope that their stories will provide strength and inspiration to the nation.
Lynn Gierie is a born and raised small town northern Mainer. Mainers from the county always have a lot of determination, perseverance, and are hard working. She has a degree in education and started teaching underprivileged students and has made helping children her life's mission for the past 25 years.
When her son Robbie was diagnosed with cerebral palsy at birth he became her inspiration to be an advocate for children and families throughout the state of Maine. Ten years ago she founded Robbie Foundation, a unique non-profit organization that funds equipment and services (not covered by insurance) for children with special needs. Along with being a full-time teacher and caring for a son with special needs, Lynn is dedicated to spending countless hours of her time spreading awareness and raising funds to help support children living with disabilities.
Helping other moms with kids who have special needs, she sees first hand their strength and determination. She wonders how they do it all - and then realizes, that she is also one of those moms! Her son has significant needs and relies 100% on his parents.
Her own mom had a huge impact on her, and her husband Bob is her biggest supporter, her biggest motivator and most inspirational person in her life. She says that it's her husband that reminds her every day that love and kindness is not just a feeling but a choice we make.
She uses being a mom to help those around her, especially families of children with special needs. The Robbie Foundation is where her heart and soul is. She has helped so many Mainers and continues the fight for those in need every day. Congratulations Lynn - you are an incredible human and an ever more epic mom!
Here are some tips for self-care during the pandemic:
More From WWMJ Ellsworth Maine