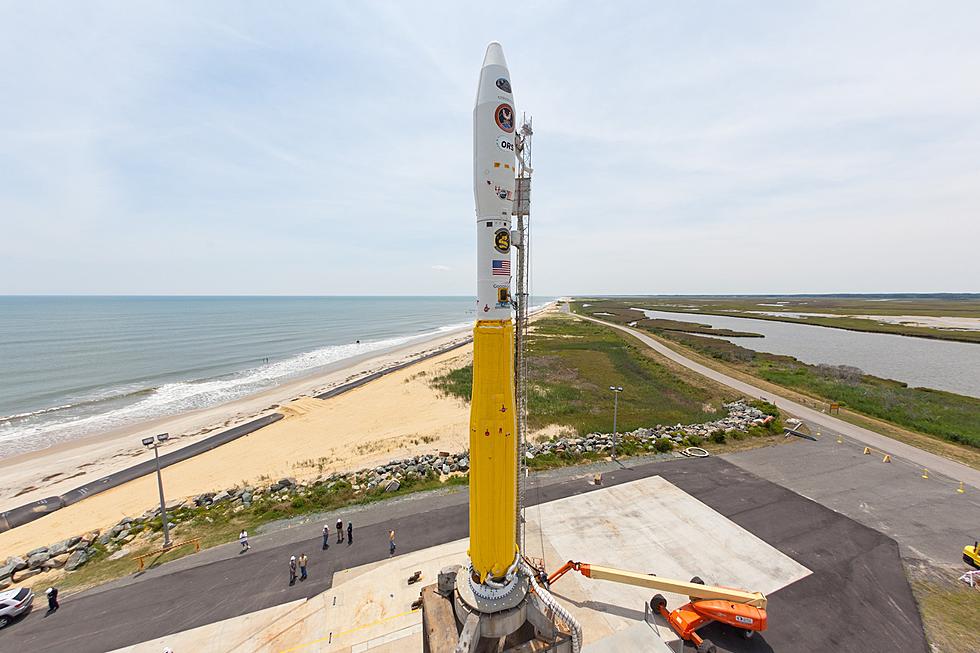 NASA Rocket Launch Could Be Visible Over Maine This Month
Nasa.gov
Here we go again, space fans.
Maybe, just maybe, we'll have good weather here in Maine during the morning of June 15th, as NASA will launch the Minotaur I rocket from Virginia that day.  The launch is scheduled to happen between 6:30 and 11:30 that morning from NASA's Wallops Flight Facility.
If all goes well and Mother Nature provides us with some sunshine here in the Pine Tree State, we just may see it scream across the morning sky.
By now we all know how fickle a scheduled rocket launch can be, as this spring's launch of the Stardust 1.0 from the old air force base in Limestone was scrubbed a couple of times because of the weather. People and full classrooms waiting for a thrill patiently hung on the bluShift AeroSpeace You Tube channel for hours on end until the rocket was finally launched the last weekend of January.
Then there was another scheduled NASA launch from the Wallops Flight Facility in Virginia early this past May that didn't happen initially.  People here in Maine and over the east coast for that matter waited numerous nights for a rocket to streak across the sky, until it finally did on Sunday, May 16th, but not before being aimed in a southerly direction over Bermuda.
Nasa is making no guarantees that the 69-foot tall Minotaur rocket carrying a national security payload will be seen over the east coast on the morning of June 15th, but if per chance the sky is blue and all systems are go it may indeed be a sight to see in this day and age.
If you can't leave the desk that morning, watch it on the Wallops YouTube channel.
READ ON: Weird, wild UFO sightings from throughout history
More From WWMJ Ellsworth Maine