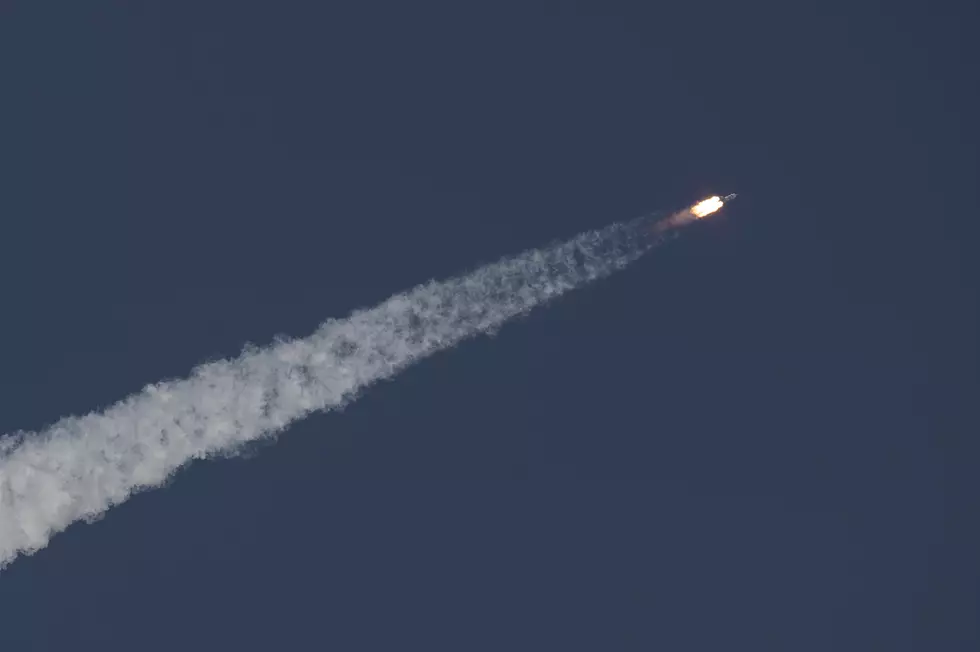 Mainers Will Be Able To See NASA's Rocket Launch This Weekend
Bill Ingalls, NASA, Getty Images
Maine has a pretty good vantage point for viewing a rocket launch this weekend.
Saturday night you may see something streaking across the night sky. That's no shooting star though, it's a rocket. NASA says they plan to launch a suborbital sounding rocket from their Wallops Flight Facility, on Wallops Island, off the coast of Virginia. The four-stage Black Brant XII rocket is scheduled to liftoff at 8:02 p.m.
According to the NASA, Maine is in a decent viewing window. The rocket should be visible in the sky for 60-90 seconds for most of Maine. Much of Aroostook County is in a sweeter spot, with viewing lasting from 90-120 seconds. You can also watch the livestream, here.
The rocket will release barium vapor that will form two green-violet clouds, that may be visible for about 30 seconds. It will be released at about 217-249 miles altitude, and is not harmful to the environment, or public health. NASA says the vapor will be released approximately 9 minutes and 30 seconds, to around 10 minutes, after launch. The human eye has difficulty seeing violet colors in darkness, so casual observers may have trouble seeing this portion or the mission.
Saturday night's launch window is 40 minutes, with backup launch dates through May 16.
Early rising Mainers recently saw a similar light show back in March. A Space X rocket carrying a payload of 60 Starlink satellites was spotted up and down the east coast. The launch lead to many skywatchers submitting photos and videos to NASA's Meteor Watch, unsure of what they were seeing.
World's Biggest Things in Maine
More From WWMJ Ellsworth Maine