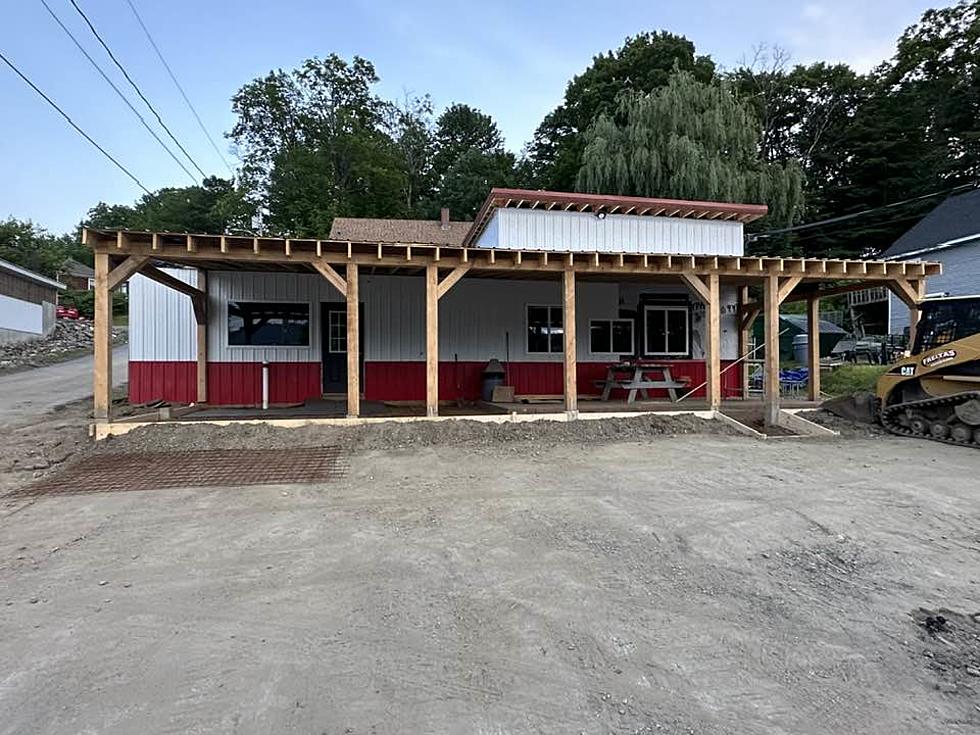 Old "Pat's Dairyland" Building Getting Remodeled; Will Open As New Eatery Soon
New Riverside Grill Project 2, Tom Lyford
If you spent any time at all in Dover-Foxcroft in the summertime during the past 60 years or so, there's a good chance you had at least a meal or two (or more) at the iconic "Pat's Dairyland" before it closed down in 2021.
Up until that point, Pat's Dairyland had been a fixture in Dover-Foxcroft since opening in the early 1960s. Known for having great burgers, fries, and seafood, many in the community were sad when it closed up for good in 2021.
But folks in town have been excited to see the recent renovations of the old building, as right before their eyes, the old Pat's is showing signs of new life.
Brown has already done quite a bit of work to the exterior...
"Things are coming along quite nicely, actually. We just poured two slabs today. We're getting ready to close the porch in and it will be screened in with a couple of TVs, one on each end, streaming Chive TV--so funny videos while you wait."
He says the rest of the building is coming together as well.
"The inside's probably 99% ready, just waiting on a state permit."
Brown says he'd like to get the place opened up by the end of next week, but it all depends on how long the red tape takes to sort out.
The Riverside Grill Facebook
Page highlights more of the renovations and changes Brown has made to the space, including a brand-new exterior...
...and a new kitchen!
Brown, who said he frequented Bangor's legendary Nicky's Cruise In Diner on a weekly basis, before that was torn down in 2020, wants to model the Riverside Grille in a similar fashion, complete with weekly cruise-ins.
"This town, to my knowledge, has never had anything like that. So,
we're gonna do them every Wednesday night, once we open. It's a Cruise-In diner theme. I've got some old car memorabilia that's up on the walls, inside and out."
The Riverside Grill is currently hiring for a number of different positions, as well. Find out more about those jobs by clicking
here
.
As for the community, Brown says the feedback, so far, has been outstanding.
Brown says he has big hopes for the restaurant...
"The future is all about leaving a legacy for my kids. Something for them to do. You can't take it with you, so what are you gonna do."
The Riverside Grill will be located at 1016 South St. in Dover-Foxcroft.
These 16 Maine Diners Are Sure to Hit the Spot
More From WWMJ Ellsworth Maine