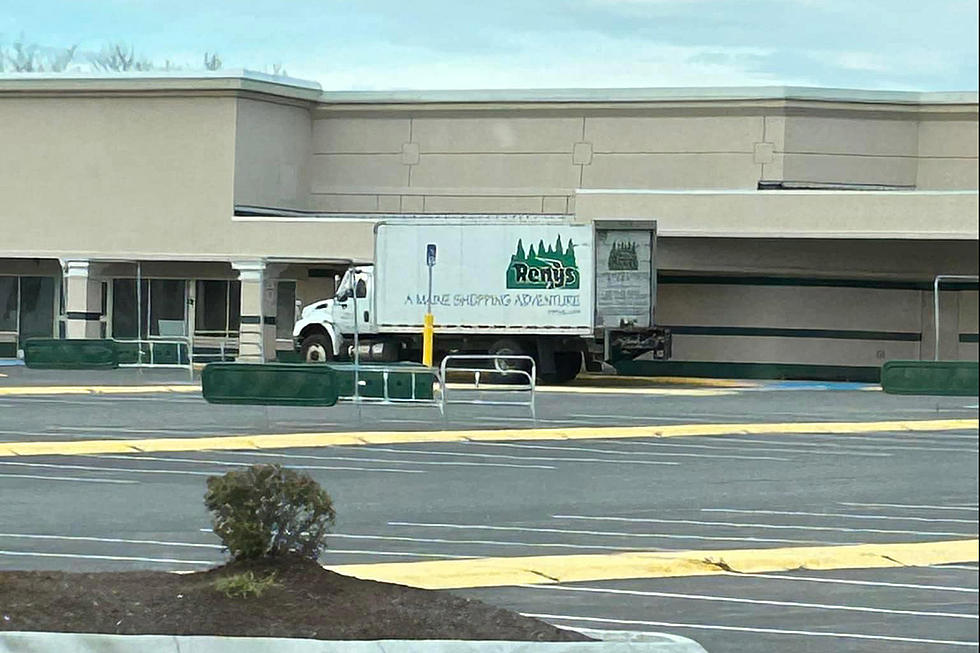 PHOTO: Could This Mean Renys is Finally Coming to Bangor?
Courtesy Linda Swett Syphers
UPDATE: It's happening. Renys confirmed on its website that it will open a Bangor location in 2024. Click here for details.
---
ORIGINAL STORY: This picture set the Bangor social media scene on fire Wednesday afternoon when someone spotted this truck, snapped a pic, and put it online.
What's so significant about a picture of a truck outside a building? Well, when the truck is a Renys truck, and it's sitting in the parking lot of what used to be the Christmas Tree Shops, that gets Bangor shoppers' hearts a-pumping, apparently!
The Christmas Tree Shops across the state closed this past summer after the company that owned them filed for bankruptcy. Since August, the store site at 46 Springer Drive has remained vacant.
While nothing has been officially released from Renys, from what we've been able to gather, it looks like a deal is in the works.
It's no secret that Renys has been looking for opportunities to expand. They said as much in an interview with Maine Biz at the beginning of this year.
And it's no secret that folks in Bangor have been hoping to add a Renys to the shopping landscape, for years. We were bummed when they announced that their next location would be Damriscotta and not Bangor. But we've held out hope.
Bangor's seen its fair share of store closings over the last couple of years, so it would be great to see "A Maine Adventure" come to town.
Could this be a little pre-happy holiday gift for Eastern Maine?
We have a call into the Renys company and the current owner of the building, Rick Harnum, of Harnum Holdings to get the scoop. So far, we're waiting for their replies.
Fingers crossed there will be some good news for the Maine business world and for Bangor shoppers this holiday season.
Don't worry. We'll keep you posted.
LOOK: 50 Famous brands that no longer exist
Stacker
compiled a list of more than four dozen famous consumer brands that no longer exist, consulting sites such as TheStreet, Good Housekeeping, and Eat This, Not That!, along with numerous throwback sites dedicated to consumer brands.
Gallery Credit: Liz Barrett Foster
QUIZ: Can you identify 50 famous companies by their logos?
How well do you know the logos of 50 of the world's most famous companies? Keep scrolling to see if you can guess which icon belongs to which brand.
All the Mall Stores Mainers Miss
We all miss these places.
Gallery Credit: Jason Stewart
More From WWMJ Ellsworth Maine