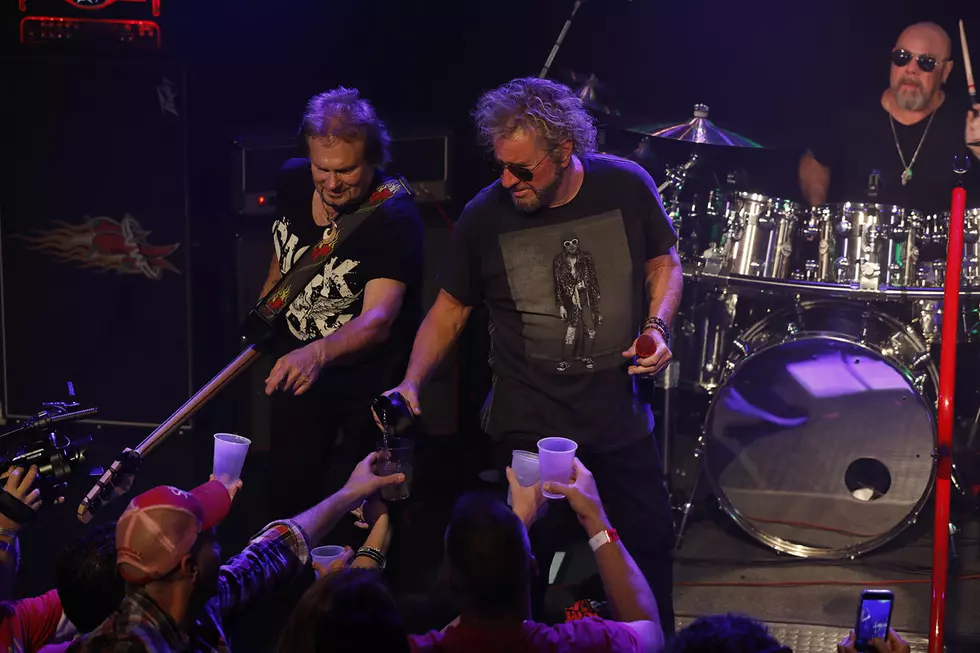 Sammy Hagar and the Circle Pack the Troubadour: Photos, Set List
Alex Kluft, UCR
Sammy Hagar and the Circle played a special intimate show in Los Angeles last night, performing a set heavy on songs from their upcoming debut album before a packed audience at the Troubadour.
You can see dozens of exclusive photos from the show below.
The rest of the evening was almost equally divided between Hagar's biggest solo hits and songs from his time with Van Halen, with a track each from Montrose and Led Zeppelin rounding out the set list, which you can see below.
Space Between hits stores on Friday. That same night, the Circle's Troubadour set will be broadcast on SiriusXM radio. The band will resume its tour in support of the album May 17 in Prior Lake, Minn.
Sammy Hagar and the Circle, May 7, 2019, The Troubadour, Los Angeles, Set List
1. "Trust Fund Baby"
2. "One Way to Rock"
3. "Three Lock Box"
4. "Poundcake"
5. "I Can't Drive 55"
6. "Can't Hang"
7. "The Seventh Seal"
8. "Finish What You Started"
9. "Right Now"
10. "Devil Came to Philly"
11. "Chump Change"
12. "Rock Candy"
13. "Why Can't This Be Love?"
14. "Rock and Roll"
15. "Heavy Metal"
16. "Mas Mezquila"
17. "Eagles Fly"
18. "Best of Both Worlds"
19. "Affirmation"
More From WWMJ Ellsworth Maine