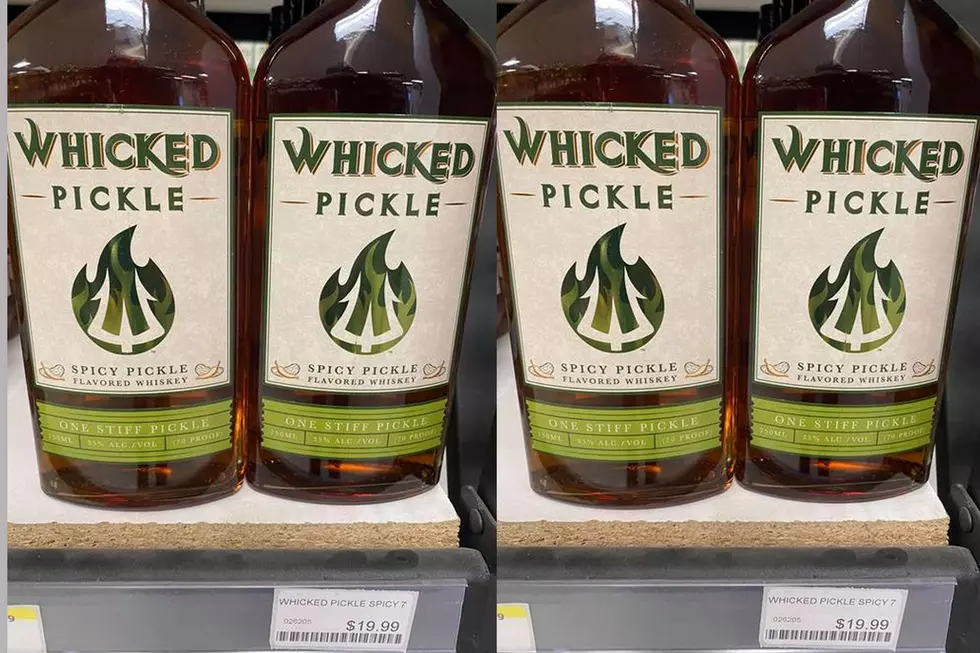 Spicy Pickled Flavored Whiskey Hits The Shelves in Bangor
Damon's Beverage and Redemption via Facebook
Every now and then we like to point out something that we find totally unique for sale in the  Bangor area.  This is one for sure.
Yes, in the past we've put the spotlight on HUGE tubs of Fluff for sale at the Brewer IGA and then there was Scottish Haggis that's produced and packaged by W.A. Bean & Sons in Bangor.  So, here's another product that's for sale right down the road from you that we're betting you probably need some sort of "acquired" taste for.
Whicked Pickle spicy pickle flavored whiskey.
WHOA! What is this stuff?
Now according to the company that produces Whicked Pickle whiskey "it's a big dill", and without even tasting it we'd have to agree just because of the name on the label.  As a matter of fact they claim that their whiskey is so unique that they had to create a special word for it:
Whiskey + wicked = Whicked.
Whicked Pickle is on the shelves at Damon's Beverage in the Penobscot Plaza in Bangor and the company recently posted that fact on their Facebook page.  One comment on the post asked if one would shoot it or mix it.  One respondent said, "both."  A bunch of folks seem to think that it would mix well with, well, more pickle juice.
The Whicked Pickle website suggests drinks with names like "Whicked Mary" (Bloody Mary) and "One Stiff Pickle" (a shot).  Then of course there's the old reliable "Pickle and Pint."
We're betting that more than one inquisitive person will make their way to Damon's to give Whicked Pickle spicy flavored whiskey a try.  So, belly up.  Or, maybe pucker up in this instance.
Sometimes I wonder where will we go
Lord don't take my whiskey, rock and roll - Whiskey Rock-A-Roller, Lynyrd Skynyrd
Enter your number to get our free mobile app
What Are the Signature Drinks From Every State?
More From WWMJ Ellsworth Maine