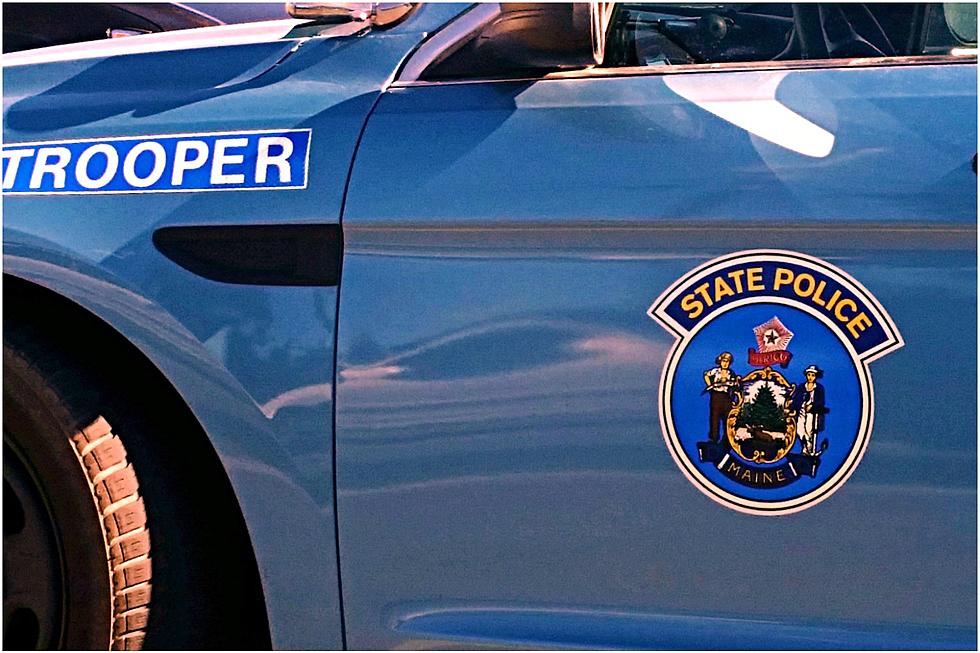 Wanted Man From Arkansas Nabbed By Maine Police During Routine Traffic Stop
Mark Shaw, Townsquare Media
Maine State Police made a discovery during a recent traffic stop that led to a wanted criminal from another state being taken into custody.
According to the Maine State Police Facebook Page, it all started just before noontime on Wednesday when Corporal Adam Coover stopped a vehicle that had been speeding in the southbound lane on the interstate, in Etna.
The operator of the vehicle was  30-year-old Terrel Walker from Orono. His passenger. When Cpl. Coover ran the name of Walker's passenger, 30-year-old Kyle Mcintosh of Helena, Arkansas, he discovered Mcintosh was wanted on "multiple Felony Arrest Warrants with Nation Wide Extradition and was flagged with Violent Tendencies."
Mcintosh was wanted in Mississippi for allegedly stabbing a woman 30 times. He was wanted in Georgia for alleged possession of Meth and a controlled substance. He was also wanted for alleged criminal damage to property and alleged possession of a firearm by a felon. Arkansas had a warrant out on Mcintosh on a charge of alleged kidnapping.
The post goes on to say that "Mcintosh was placed under arrest by Cpl. Coover and transported to the Penobscot County Jail. Cpl. Coover was assisted on stop by Tr. Adam Gould and Sgt. Bernie Burnette."
Thanks to a minor traffic infraction, a man with major warrants out against him is no longer moving freely about our state. And that it all happened without incident is pretty impressive, as well. A job well done by Maine State Police.
Mainer Drives a Topless Convertible in a Snowstorm and the Reactions Are Just as 'Maine'
This is the type of stuff you really only ever see in Maine.
The Scary Stories of 10 Maine Multiple Murderers & Their Victims
Let's explore some of the darkest stories from Maine's criminal history.
More From WWMJ Ellsworth Maine