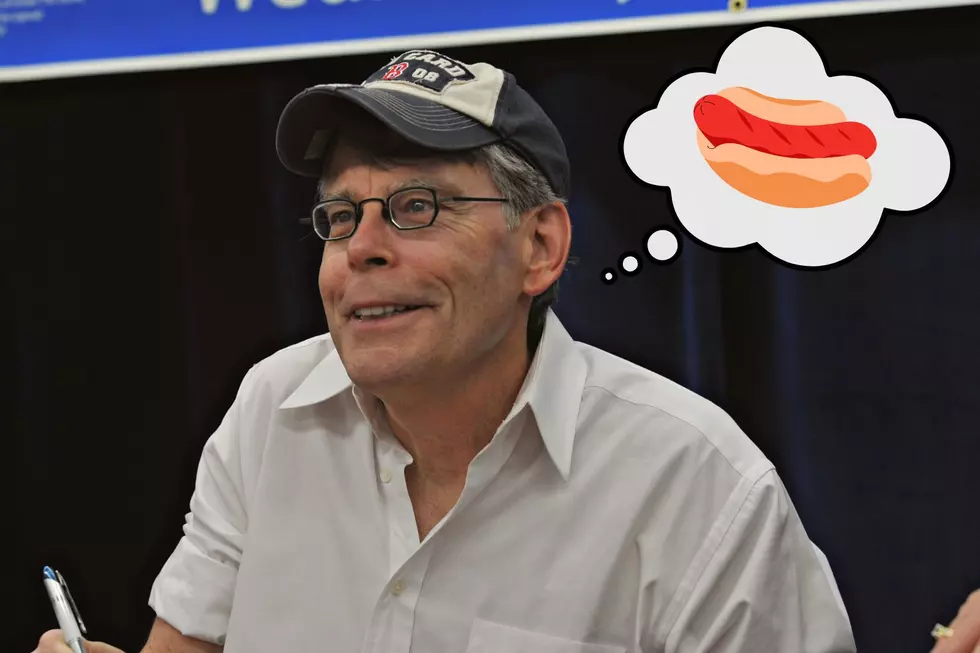 What's an Authentic Maine Meal? According to Stephen King, it's Not Lobster
Stephen King the Mainer
We all know him, we all love him, and we are all proud to be from the same state as Stephen King. I wouldn't be caught dead or alive reading or watching anything scary and I still have love for the guy.
Our fellow Mainer and infamous author was born and raised in Vacationland, spending his early life in Durham and pursuing his college career at the University of Maine. As a true, authentic Mainah, King has his fair share of opinions on what an "authentic Maine cuisine" truly is.
What is an Authentic Maine Meal?
As the author shares on Literary Hub, when people think of Maine cuisine, they immediately think about seafood. Pictures of bright red boiled lobsters pop into mind and platters of fried fish. To King, clams simply look like snot in a shell, not the embodiment of Maine in a dish.
King grew up in the era of Maine where lobster was the poor man's food. As he explains, that's probably why he's sick of it; he simply ate it too often.
What's an authentic Maine meal according to Stephen King? I'll let him tell you himself, in his words:
"When I think of Maine cuisine, I think of red hot dogs in spongy Nissen rolls, slow-baked beans (with a big chunk of pork fat thrown in), steamed fresh peas with bacon, whoopie pies, plus macaroni and cheese (often with lobster bits, if there were some left over."
He goes on to share that he also thinks of creamed salt cod on mashed potatoes and haddock baked in milk. When it comes to breakfast, he's content with some blueberry pancakes soaked in maple syrup. Maine maple syrup, of course. For lunch, he pictures some good ol' fashioned fried fish with vinegar and a boil dinner for 'supper' - corned beef, cabbage, potatoes, and carrots.
And for dessert? Strawberry shortcake with Bisquick biscuits.
That, according to Stephen King, is some, "mighty good eatin'."
18 Celebrities Who Have Owned Homes In Maine
From Kittery to Islesboro, some of Hollywood's biggest names have owned homes in Maine. We explore the who and where.
ALSO: PEEK INSIDE JON BON JOVI'S NEW $43 MILLION PALM BEACH MANSION
More From WWMJ Ellsworth Maine