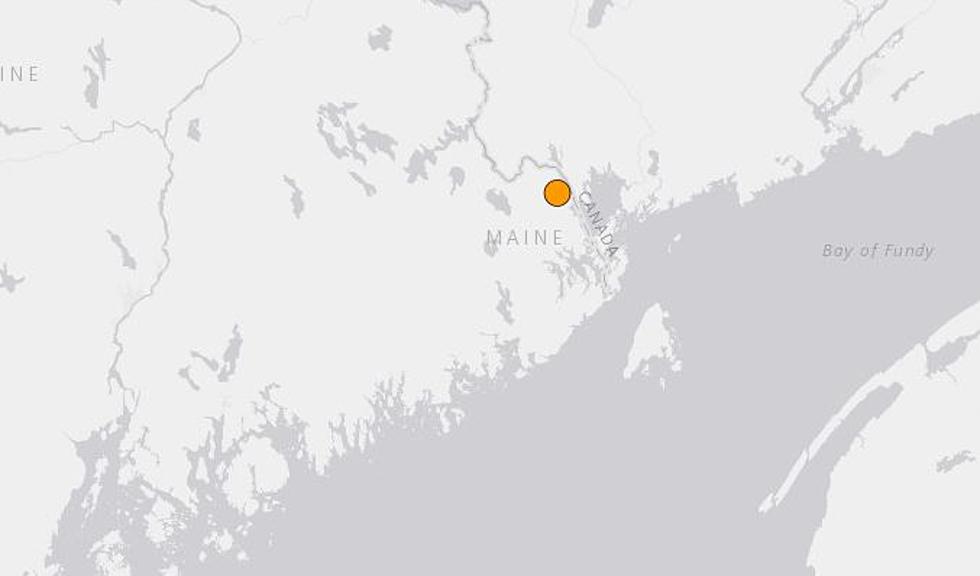 3.0 Magnitude Earthquake Shakes Washington County
USGS.Gov
This morning's earthquake was the 8th to happen in Maine during 2020.
A 3.0 magnitude earthquake was registered by the United State Geological Survey at 5:45 morning, centered at about 2.5 miles west, northwest of Robbinston, Maine, in Washington County.  The quake was centered approximately 5 miles below the surface of the earth.  A smaller quake or possibly an aftershock from the first one was felt about two hours later.
The quake was felt by residents from Calais to St. Stephen, New Brunswick, Canada.  Comments left behind on a National Weather Service Facebook post included one by a resident of Robbinston, who said, "Definitely brought us to our feet wondering what it was!!"
An earthquake of 3.0 magnitude is often felt but rarely includes damage of any kind.
There have been 7 other earthquakes in Maine so far this year, but this morning's 3.0 mag quake is the biggest yet.  The others have been:
November 22nd - Jackman 2.3 magnitude
October 21st - West Paris - 1.8 magnitude
August 28th - Turner - 1.7 magnitude
July 29th - Bath - 2.2 magnitude
July 24th - Harrison - 2.1 magnitude
April 11th - Winterport - 2.1 magnitude
March 9th - Scarborough - 2.7 magnitude
Memorable earthquakes in the past included one on October 16, 2012.  That one was centered around Hollis Center just outside of Saco, and felt all the way to Bangor. It registered in at 4.0 magnitude.
There was also one in eastern Maine that happened on October 2, 2006 off the coast of Mount Desert Island. It registered at 4.2 magnitude and was felt all the way to Bangor, and was clearly heard as rolling thunder and then a boom by many downeast during the early evening hours.
Enter your number to get our free mobile app
LOOK: Famous Historic Homes in Every State
More From WWMJ Ellsworth Maine