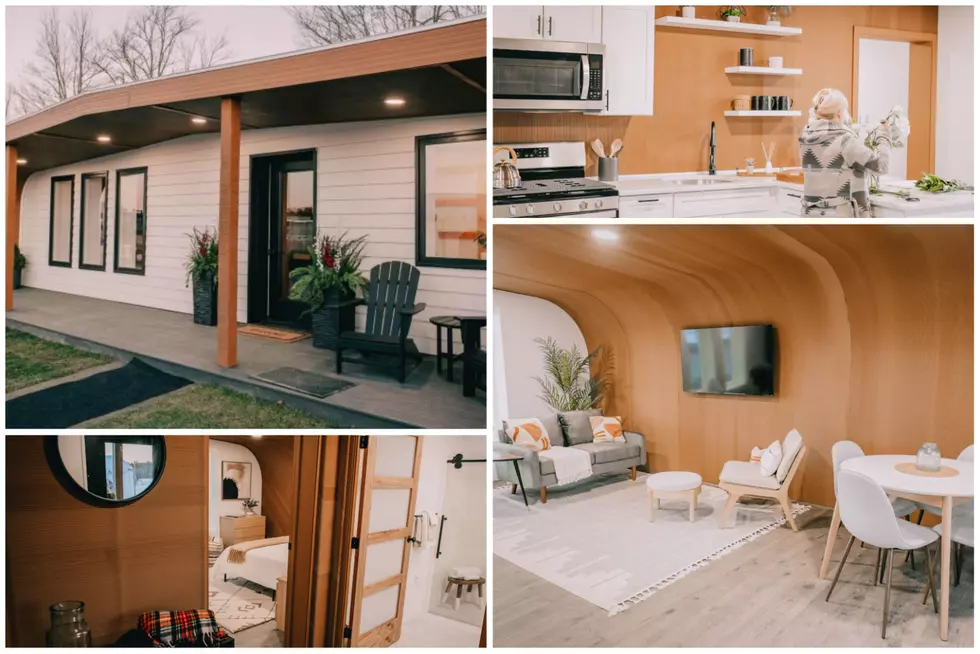 Greater Bangor Will Get the Country's 1st 3D-Printed Neighborhood
Courtesy of Taylor Ward, University of Maine
A neighborhood of recyclable 3D-printed BioHomes is planned for the Greater Bangor area to help alleviate the affordable housing challenge.
What's a 3D Printed House?
Remember the pictures of that futuristic-looking house made by the University of Maine's 3D printer that I shared in November? Between the creamy brown surfaces and the curved walls, it looked like something out of a science fiction movie. I loved it. And the fact that it was made entirely of wood fibers and bio-resins just made it more appealing. It's the first of its kind in the world, printed on the world's largest 3D printer, located at the University of Maine. I wondered, at the time, if BioHome3D was an experiment or if it was something that would be put to use in everyday life.
This week, I got my answer.
Who Will Get to Live in These Homes?
The University of Maine's Advanced Structures and Composites Center is working with Penquis and the Key Bank Foundation to construct a neighborhood of nine bio-based homes that will be located somewhere in the Greater Bangor area. It will take four years to complete the project through the University's planned Factory of the Future.
The homes are created in pieces, which are then put together like a puzzle in a matter of hours. This is cool on a number of levels because it will create jobs in construction and the forestry management industry and the materials are 'green' because they're all recyclable. Plus, the plan is for the neighborhood to house people who are experiencing or at risk of homelessness, so they could help to alleviate the affordable housing issues in the city.
How Is It Being Funded?
According to a release from the University of Maine, funding for the project will come from a number of places, including $3 million from Congressionally directed spending, as well as a $30,000 grant from the KeyBank Foundation.
Let's Take a Look Inside the BioHome 3D...
This Sweet 3D Printed House from UMaine is the First of Its Kind
Created by the largest 3D printer in the world, which is located at the University of Maine in Orono, this totally recyclable house is made entirely of bio-based materials.
Old Bangor Hydro Building Now Apartments
Bangor Hydro Building from over 100 years ago now apartments
More From WWMJ Ellsworth Maine