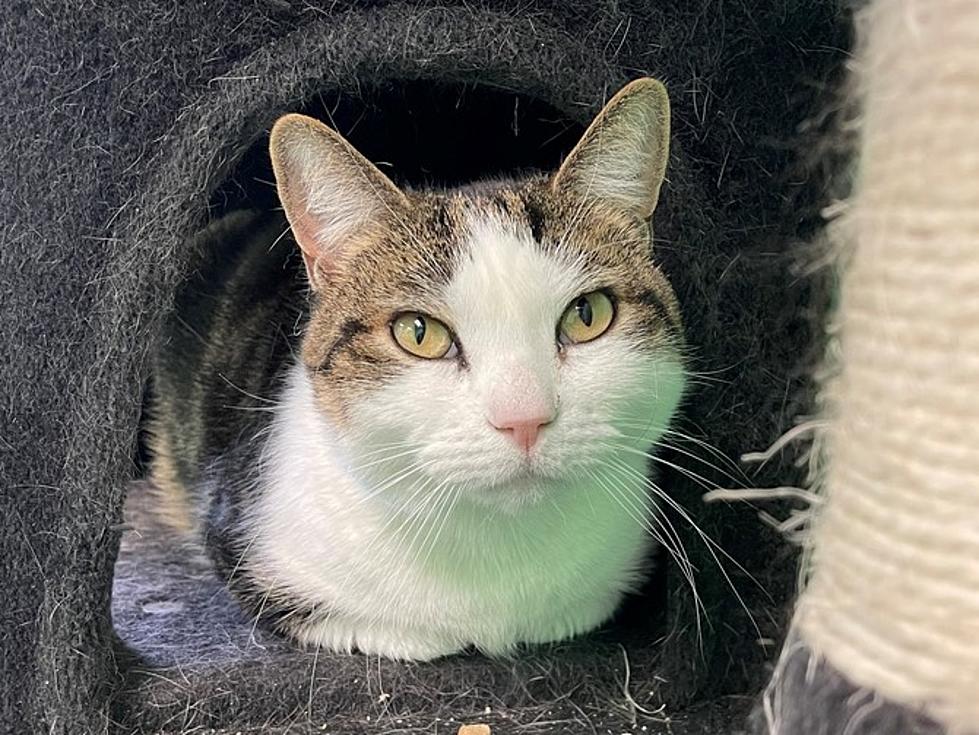 A Sweet Cookie, Kitty 'Nabisco', Our Pet Of The Week, Is Ready For Adoption
Nabisco, SPCA Hancock County
If you're looking for a soft-cuddly cat companion, you may want to check out the Hancock County SPCA's "Pet of the Week" Nabisco.
Cole, Shelter Manager for the SPCA, says this pretty kitty is just about as sweet as can be.
"Nabisco, Hydrox, Oreo, Nilla - no matter what she has been called, she's always been just one sweet cookie. Nabisco is a short-haired white and brown-tabby cat with yellow-green eyes and the pinkest nose."
While she may be a grown cat, Nabisco would love to be your fur-baby.
"She's just shy of being 4 years old, but she would really love to spend the rest of her life as someone's best friend. High-energy situations and big changes can overwhelm her, so she would prefer a life with a single person or couple that are willing to treat her like their baby, and in exchange, she will bestow them with many purrs and snuggles."
According to Cole, Nabisco does alright with other felines but could get a little stressed out by dogs or small kids.
"Nabisco can coexist with other cats, but she would be happiest as a single fur baby, particularly with no dogs or small children in the home. She's a sensitive soul looking for a gentle spirit to love on, and oh does she have loads of love to give."
If you're interested in learning more about any of the animals available for adoption at the SPCA of Hancock County by calling 207-667-8088 or by visiting their website, spcahancockcounty.org.
These Maine Cats are Hiding in The Weirdest Places
As a cat owner you may be used to the special spot your cat has picked to exist in. Mainers show off their cats funny spots to rest their paws.
More From WWMJ Ellsworth Maine