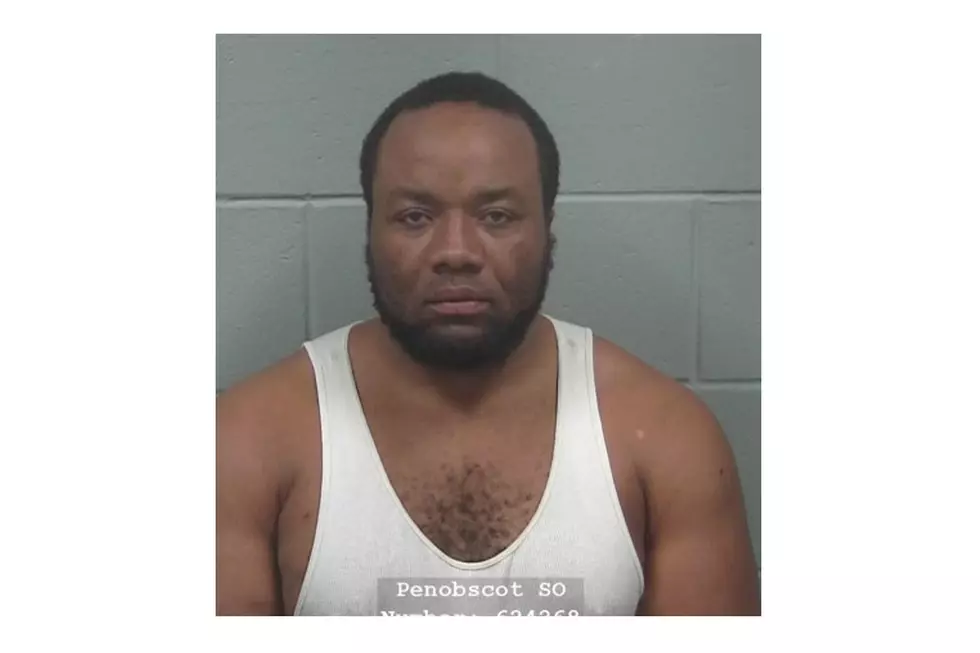 Bangor Police Arrest 1 in Harlow Street Shooting, Seek 3 Others
Bangor Police Department
Bangor Police have identified four people who face charges in connection with a shooting on Harlow Street, one of whom has been arrested.
Andrae Dixon, 36 of Bangor, was taken into custody on an arrest warrant on Tuesday. He's charged with reckless conduct with a dangerous weapon and with aggravated criminal mischief, which are both felonies. Dixon was taken to the Penobscot County Jail where he posted a $560 cash bail and was released, according to Bangor Police Sgt. Wade Betters.
Three other men are currently being sought by police in connection with the shooting.
Edward Evans, 33 of Bronx, New York has warrant charges including elevated aggravated assault, felony possession of a firearm by a prohibited person, and felony misdemeanor assault
Eimel Evans, 28 of Augusta, Maine has warrant charges including criminal threatening with a dangerous weapon and felony misdemeanor assault
Horane Lawrence, 31 of Bar Harbor has an arrest warrant for criminal threatening with a dangerous weapon.
Edward and Eimel Evans are brothers.
The charges stem from an incident on April 24 when police were called to the parking lot outside a club at 190 Harlow Street in Bangor, just after 1 AM. When they arrived, they found one person with a gunshot wound and learned from witnesses that the people involved had fled the scene. Police say the gunshots were the result of an altercation between several patrons of the club. The victim was treated at a local hospital.
Police asked for and received, videos of the incident taken by people who were present at the time of the fight. The suspects were identified from the videos and arrest warrants were issued from the Penobscot County District Attorney's Office.
Anyone with information about the whereabouts of Lawrence, or either of the Evans brothers is urged to contact the Bangor Police Department.
We'll update this story as more details become available. 
20 Maine News Stories that Have Shocked Us Since the Year 2000
These 20 news stories, from the past 21 years, had an impact felt around the state. Here are the stories that captured our attention are listed in no particular order.
16 Unsolved Homicides in Maine from the Past 20 Years
Anyone with information about any of these crimes is encouraged to contact the Maine State Police.
More From WWMJ Ellsworth Maine