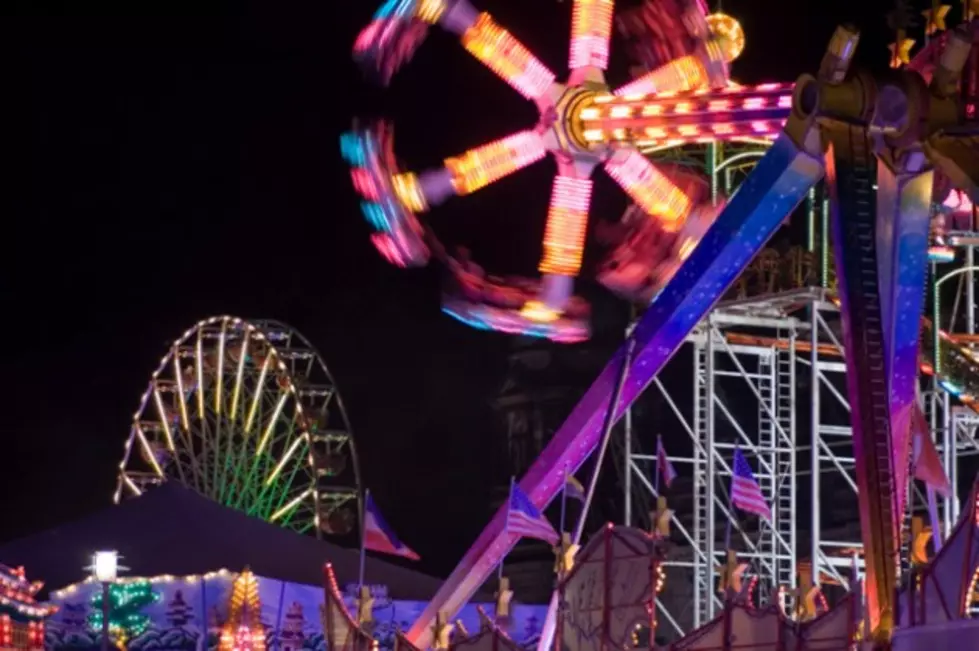 Bangor State Fair Information [INFO + SCHEDULE]
m-1975 - ThinkStock
The Bangor State Fair is on!
Yup, get ready for the best Italian sausage and french fries that you've ever tasted and some great music as rock n' roll legend John Fogerty performs this Saturday night!
This year's fair will open two hours earlier on weekdays than it did last year, so that kids can enjoy everything that the fair has to offer!
Great acts appearing daily include The Pony Xpress Petting Zoo, the "Disconnected K-9s" which are Frisbee chasing dogs, and T. Rex, a dinosaur exhibit!  The Stoney Roberts Demolition Derby returns this year for two shows and then there's the 3rd Annual Lobster Roll Eating Championship!
Want to hear the roar of some pretty powerful engines?  The "Truck Pulls" are back along with "Beasts Of The Barnyard", a tractor pulling contest!
Admission to the fair this year is $12 and includes unlimited mechanical rides.  Children under 3 are admitted free. Parking on site is $7.
Below is the schedule of events for Monday!
| | | |
| --- | --- | --- |
| When | What | Where |
| Noon | FAIR OPENS | |
| Noon | 4-H Sheep Show | Ag Show Tent |
| Noon | Pony Express Petting Zoo | Agriculture Area |
| 1:30 | DiscConnected K9's | Agriculture Area |
| 2:15 | Emu Races | Behind Grandstand |
| 4:00 | DiscConnected K9's | Agriculture Area |
| 4:00 | 4-H Fibre Lead Line Show | Ag Show Tent |
| 5:00 | Blue Hill Brass | Fairgrounds |
| 5:00 | Emu Races | Behind Grandstand |
| 6:00 | 4-H Horse Judging Contest | Ag Show Ring |
| 6:00-9:30 | Beer Tent Hours | Behind the Grandstand |
| 6:30 | DiscConnected K9's | Agriculture Area |
| 7:30 | Emu Races | Behind Grandstand |
| 8:30 | GATES CLOSE | |
| 10:30 | FAIR CLOSES | |
More From WWMJ Ellsworth Maine