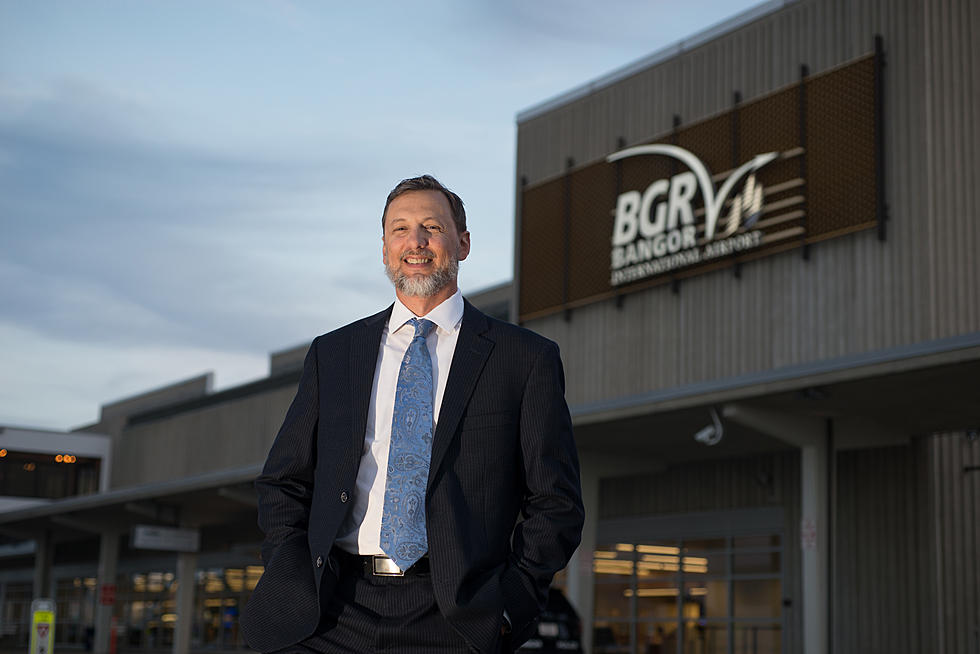 Bangor's Airport Director Set To Step Down For Private Sector Job
Tony Caruso, Bangor International Airport
After almost 30 years with the Bangor International Airport, the man who has been at the helm of it all for the last dozen is set to step down from his post.
It was announced this week that Tony Caruso would be getting done as the airport's Director, and moving on to the private sector.
According to Aimee Thibodeau, Marketing and Business Development Manager for Bangor International Airport, his last day will be May 4th.
"Caruso, who has served as the airport's director since July 2012, will remain in aviation but has accepted a position within the private sector. He cannot comment at this time as to where he is going and admits this was a difficult decision."
Caruso, who is a FAA licensed Private Pilot, holds a Bachelor of Science degree in Aviation Science with a concentration in Airport Management from Bridgewater State University, and is a Certified Member of the American Association of Airport Executives and a U.S. Airport Professional, says he's enjoyed his time overseeing everything from the day-to-day operations at the airport to working with the City on updates and improvements to the facility.
"I have been honored to help lead BGR the last 11 years as its Director, and I am appreciative of the support from the Bangor City Council, City management, and the BGR team. It's been a privilege to work alongside the many professional and dedicated City employees throughout my career. BGR has been my home for more than a quarter of a century and the decision to leave the airport and the team here was not easy. I have greatly appreciated my time with the airport."
Thibodeau says Caruso's position has been posted and the City is working on an interim plan.
Maine's 10 Busiest Commercial Airports
Maine's aviation connection is mostly considered two entities, the Portland Jetport and the Bangor International Airport.
These two facilities unquestionably handle the bulk of the commercial aviation in state. However, there are a number of smaller airports that also help ship people out of Maine.
Here is a look at the 10 busiest airports in Maine.
the information used comes from
2019 FAA statistics
. This means these ridership numbers are from before the pandemic.
More From WWMJ Ellsworth Maine