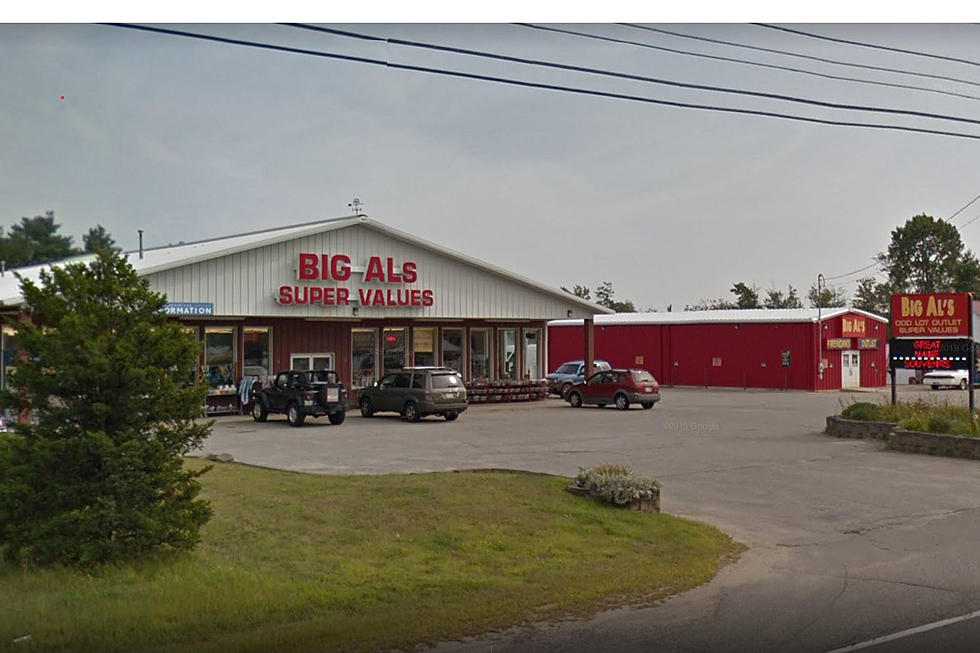 'Big Al's' In Wiscasset To Close For Good By the End Of the Year
Google
A popular shop in mid-coast Maine is closing its doors by year's end.
Many Mainers remember the wild commercials featuring Big Al, and his gorilla shirts. Big Al's, an "odd" outlet shop, has been a roadside destination off Route 1 for over 35 years. Soon it will close permanently. According to the Bangor Daily News, owner Al Cohen made the difficult decision to close his store due to a pandemic-induced shortage of workers.
Cohen tells the BDN, "You're competing with the government for employees, and they make a lot more working for the government than they do for me." According to Al, his part-time workers were making about $240 a week pre-pandemic. With pandemic benefits, they're making about $715 per week.
Big Al's will close by the end of 2021, with the building going up for lease in 2022. Big Al's Fireworks will remain open.
20 Maine News Stories that Have Shocked Us Since the Year 2000
These 20 news stories, from the past 21 years, had an impact felt around the state. Here are the stories that captured our attention are listed in no particular order.
More From WWMJ Ellsworth Maine