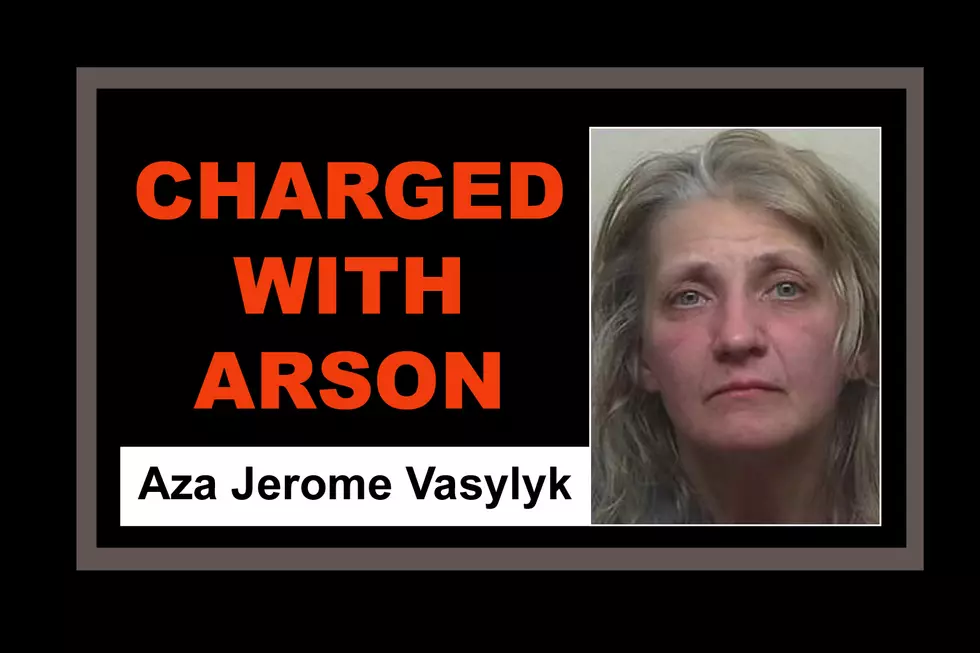 Bucksport Woman, Who Was Missing, Now Charged with Arson
Penobscot County Jail
A Bucksport woman who had been missing for eight days is now charged with arson for a fire at her home.
Aza Jerome Vasylyk vanished after walking away from her Town Farm Road home on Monday, November 11. There was a fire at the house that day, that officials originally said started in an outbuilding and caused $50,000 damage to the house. The State Fire Marshal's Office now says there were two fires, one set inside the house, and the other in a shed. Her husband, Timothy Jerome, was arrested for failing to comply with law enforcement on that day.
She was located on Tuesday, after an encounter with a couple of hunters placed her in the Orland area. Public Safety spokesperson, Steve McCausland says she was found in the area of the Craig Brook hatchery and detained by law enforcement. She was taken to Northern Light Eastern Maine Medical Center last night, to be evaluated, and was arrested upon her release. Officials aren't sure where Jerome Vasylyk was staying, during the past 8 days, but say it's likely she sought shelter in some buildings in the area. She's due in court on Wednesday.
Note: Aza Jerome Vasylyk was originally identified as Aza Jerome in previous police reports.
Enter your number to get our mobile branded app
More From WWMJ Ellsworth Maine