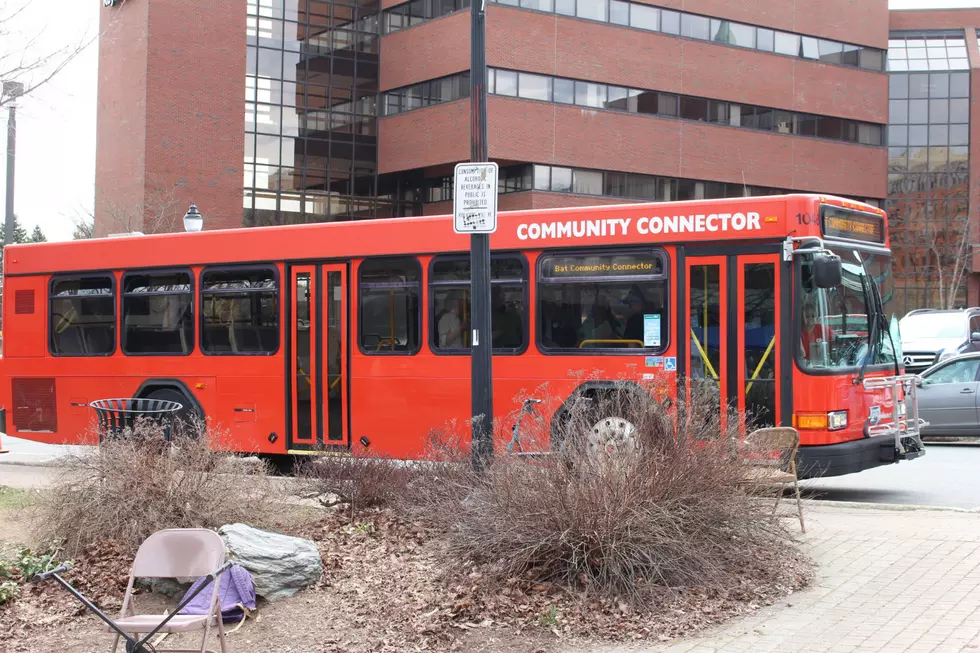 Bangor is Ready to Bring Back Saturday Bus Service Next Month
Cindy Campbell, Townsquare Media
All this time later, and staffing issues are still a thing.
Here in Maine, we're headed into the busiest time of the year for tourism. Everywhere you look right now in the media, folks are still ringing the bell that staffing shortages are still hurting businesses of all types. From trades to customer service, it's been hard to keep positions filled for many.
Last year, the city of Bangor was running into the same issues with the Community Connector, to the point where they had to shut down Saturday service to all their routes. It was a major blow to folks who depend on the Comm. Connector for all their transportation needs. There was also no clear indicator when it might return.
As of next Saturday, that's no longer an issue.
According to WABI, the folks from the Community Connector announced that they were finally able to bring back their Saturday runs. They'll resume next Saturday, June 3rd. And just to celebrate the whole thing, fares will be free that day! But the real takeaway is that the folks who've been missing this service for a year, will now have it back.
It's been a big year for Bangor's bus system, as they just opened their new facility in Pickering Square to offer all sorts of new downtown amenities. Especially for those who utilize the Community Connector. For drivers, it meant there were dedicated bathrooms and break space. For Bangor residents, it meant a warm, dry spot to wait for the bus.
Scope the revised schedule from the city right here.
These are some really great photos of cool Maine spots.
20 Maine Towns Have The Most Instagram-Worthy Main Streets
Are you yearning to take a Birdgerton-esque stroll down the best Main Streets in Maine? I got you.
10 Maine Towns With Dirty Sounding Names
Bring your mind directly into the gutter as we roll through 10 Maine towns that have the dirtiest sounding names whether they're intentional or not.
What to Do in Downtown Portsmouth, New Hampshire While Your Wife or Girlfriend Shops
Fellas, I get it. I have compiled a list for you. No more waiting in the car. Instead, try one of these things to do in Portsmouth, New Hampshire while your wife or girlfriend shops.
More From WWMJ Ellsworth Maine