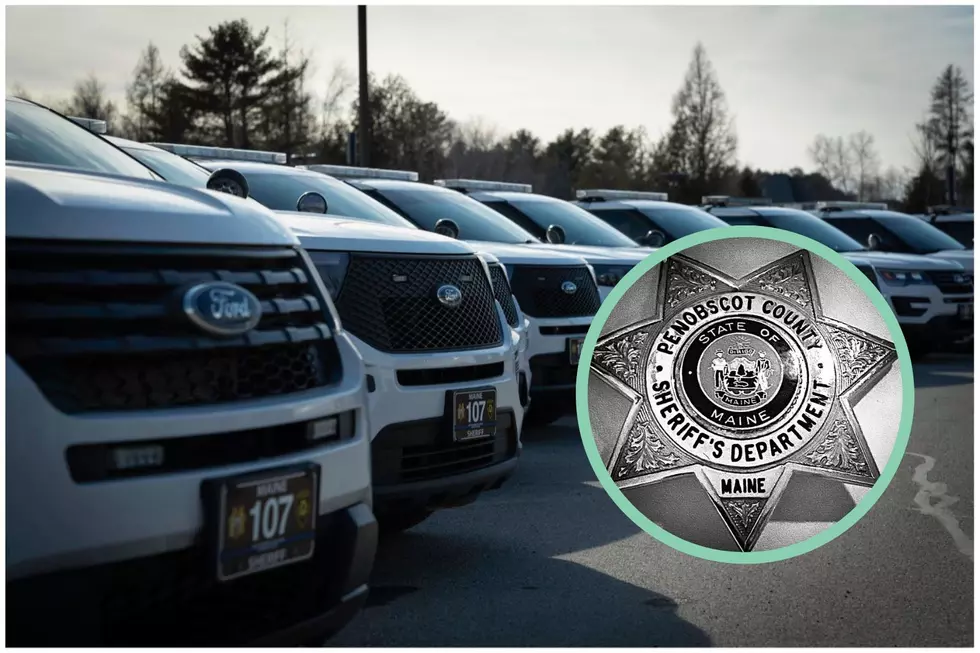 Corinna Man Dead After Vehicle Ends Up In Farm Pond
Courtesy of the Penobscot County Sheriff's Office
A 50-year-old man from Corinna is dead following a weekend crash.
According to the Penobscot County Sheriff's Office, authorities were initially called out for property damage at a local farm on Center Road in Corinna, when they came upon the accident scene.
"When the deputy arrived, they observed damage to fencing, and apple trees on the property. While investigating the scene, they found various automobile parts and tracks leading toward a deep farm pond.
The deputy was able to determine that a vehicle was submerged in the water. With assistance from Corinna Fire Department, the state police dive team, and a local towing service, a truck and its lone occupant were recovered. The preliminary investigation indicates the crash may have taken place, during the prior evening. The occupant was identified as a 50-year-old local man."
The Sheriff's Office says they are still looking into the matter, using drones and a reconstruction team to try to determine what led to the crash.
We will update the story as more information becomes available.
Top 10 Worst Ellsworth Intersections For Crashes
Here are the 10 worst intersections for motor vehicle crashes in Ellsworth, Maine.
Do you have our free app yet? If you don't, give it a try. It lets you listen to us anywhere. You can hear all your favorite songs, plus keep up with everything happening in our area. If you want, we'll even send you alerts when something new happens. There are prizes to win and fun to be had. Just enter your mobile number in the box below, and we'll shoot you a link so you won't miss a thing.
More From WWMJ Ellsworth Maine