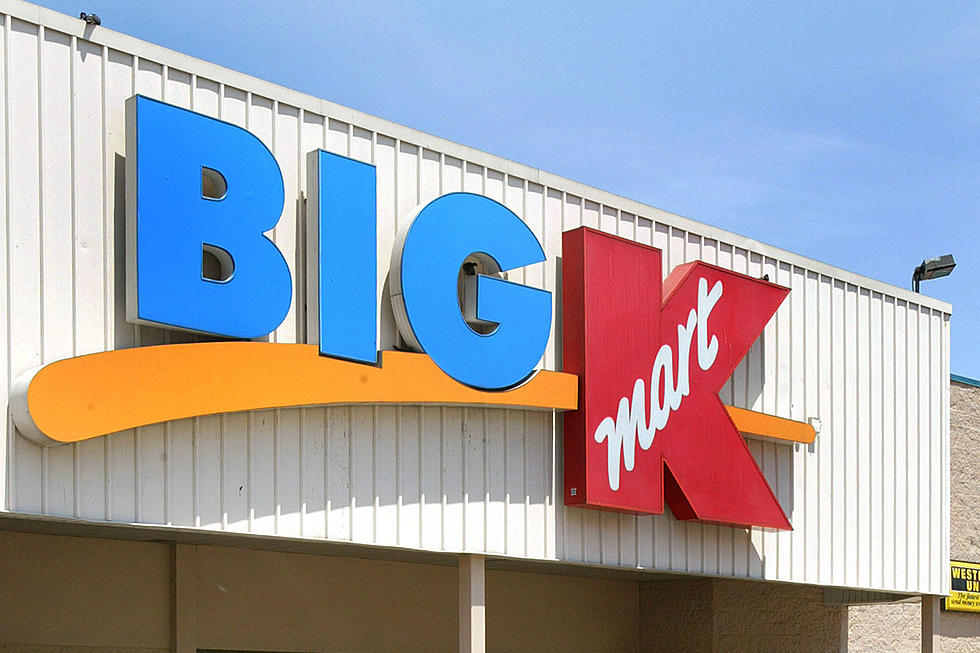 Five Things That Could Go In The Old Kmart Building
Tim Boyle, Getty Images
Kmart closed its doors last month and so we came up with some ideas of what businesses could replace it. And we want to hear your ideas too!
I still remember when Kmart first opened. We loved the selection in that huge department store and the amazing prices! My Mom and I used to shop there at least once a week when I was in high school. My brother used to work there too, moving to Central Maine to spend a few years in management before changing careers. Needless to say, there are a lot of memories for me wrapped up in that now-vacant building!
When my son and I stopped by on the day before the store's closing date, I started looking around at all that space and wondering what the future will hold. Will it sit vacant, like so many big box locations? Or will it be torn down, like the old Circuit City building on Stillwater Avenue? I thought I'd make a wish list of some businesses I'd like to see come to Bangor. And I encourage you to add your own suggestions either in the comments section of this post or on our Facebook page. Who knows? The right people might see the suggestions and take them to heart!
Michael Nagle, Getty Images

Michael Nagle, Getty Images

1

This popular grocery chain has reached Portland, but has never made it to Bangor. The stores offer quality products at a great value, focusing on reasonable pricing all the time. No cards, no sales, no gimmicks. My son and his wife shop here all the time in Portland and I've always meant to stop by. I mean, a store in Maine that sells delicious food and dresses the staff in Hawaiian shirts? I'm there!

Frederick Breedon, Getty Images

Frederick Breedon, Getty Images

2

Rumors have swirled around the Bangor/Brewer area for years that a Cracker Barrel was coming to town. Each time, I get my hopes up for some of those homemade biscuits and gravy in the restaurant and all the kitschy stuff they sell in the store. And each time, I'm disappointed when it doesn't happen. It's my favorite place for breakfast (or any meal) in Portland, including sitting in the front porch rockers after we eat. It's time for a Cracker Barrel in Bangor!

Timothy Hiatt, Getty Images

Timothy Hiatt, Getty Images

3

A Pottery Barn, or a Pottery Barn Outlet store would be a great addition to the Queen City retail scene! I love their housewares, and could spend all day just browsing. I pore over their internet site, looking for new items to dress up my home. Having one here in town would be amazing! And now that Macy's is gone, there really is a need for a new store to offer quality housewares.

4

New Balance Factory Store

Why isn't there a New Balance Factory Store in Bangor? I mean, these incredible shoes are made in Maine, but the closest store is in Skowhegan! Let's get one to Bangor so we can all enjoy wearing the footwear worn by professional baseball players! And it's not just athletic shoes. New Balance also offers beautiful and durable workout clothes. Sounds like the perfect fit!

Justin Sullivan, Getty Images

Justin Sullivan, Getty Images

5

Maine is a great place for kids three months out of the year. But in the winter, parents hear a lot of 'I'm bored!' So a Chuck E. Cheese would be awesome! Parents could take their kids on the weekends, and munch on pizza while the kids play arcade games, all indoors. Speaking as a mother of three sons, I can vouch for the fact that there are never too many options for giving kids an outlet for their pent-up energy in the winter!
More From WWMJ Ellsworth Maine