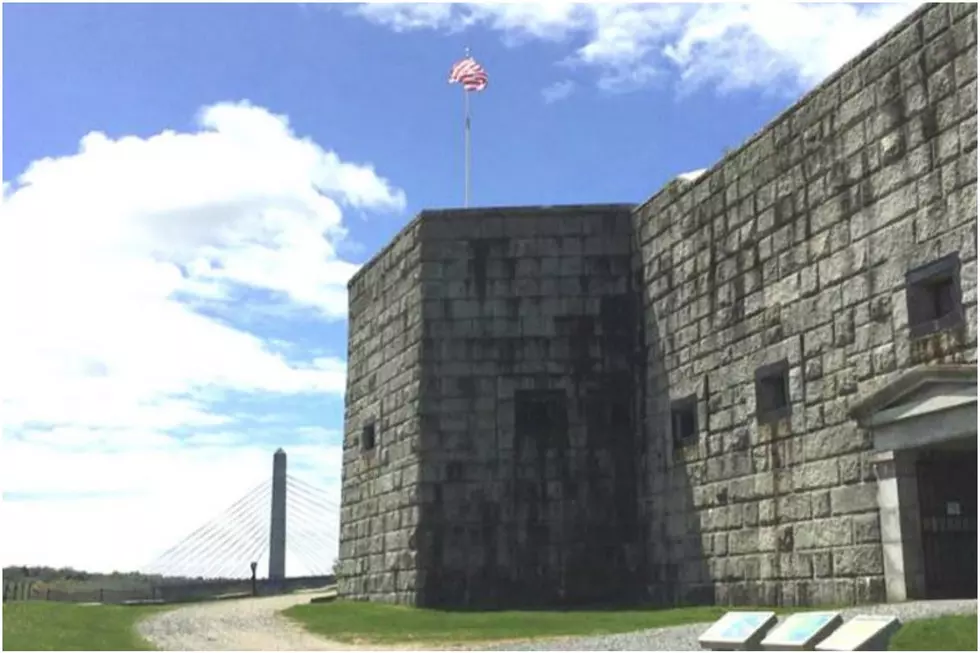 Fort Knox Opens For The 2022 Season
Townsquare Media
Folks itching to explore Fort Knox don't have to wait any longer.
Fort Knox and the Penobscot Narrows Observatory in Prospect are open for the season.  While the surrounding grounds have been open to the public, the gates to the fort have been locked the past six months. Spring hours are 9-5 p.m.
The historic fort will host a variety of events throughout the season, including the popular Ghost Tours, and Fright At The Fort.
Organizers for Fright At The Fort are already working on bringing the creepy event back, bigger than ever before. Last year the annual Halloween attraction was canceled due to COVID-19 concerns. It was second year in a row the annual event had been canceled. 2020 was the first time the event was canceled since it began more than 20 years ago.
Fright At The Fort 2022 Dates:
October 15
October 22, 23
October 29, 30
The three weekend event is Fort Knox's biggest annual fundraiser. Roughly 10,000 visitors visit the spooky attraction each year. The 2018 Stephen King theme brought in a record setting 15,050 visitors over the five Fright nights.
Take A Forbidden Look Inside Frozen Fort Knox
Fort Knox
is closed for the season. While winter visitors can roam the grounds, the interior of the fort is closed off from the general public. If you browse through the photos below, you'll see why the fort is strictly off-limits until spring. That being said, we were given permission to enter the fort to create this gallery.
Again, the fort is closed from November through April. Do not attempt to enter the interior of Fort Knox. Entering the fort during the closed months is trespassing, and very dangerous.
More From WWMJ Ellsworth Maine