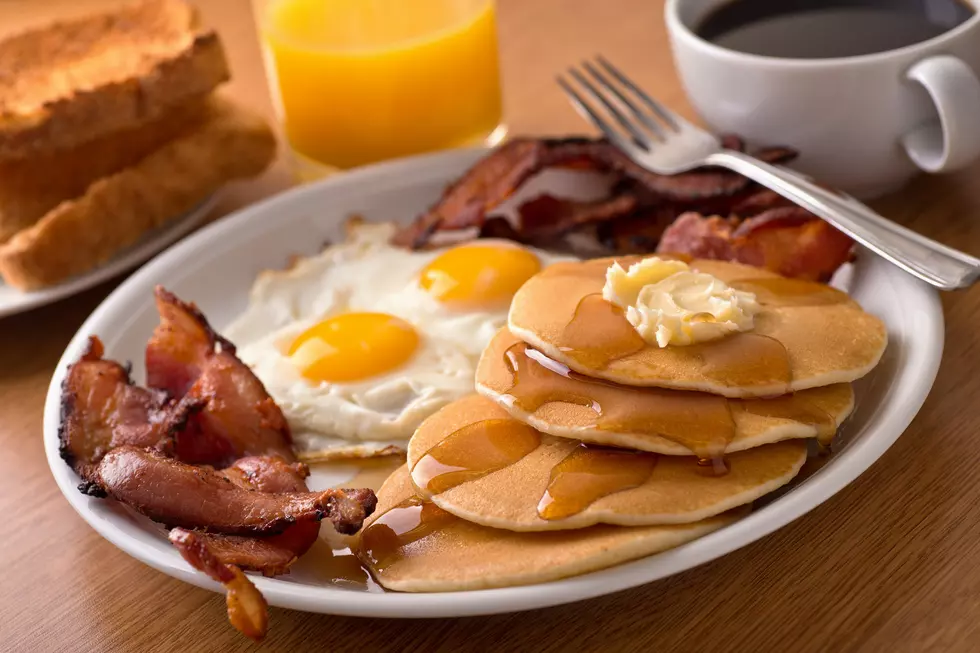 Hey Bangor…What's Your Favorite Hole-In-The-Wall Restaurant?
Fudio
We were wondering on this fine Friday... We know we have ours, but what's your favorite little out of the way, hole-in-the-wall spot for tasty grub?
JStew: Oh boy..... even though I've lived here in the Bangor area for the last 8 years, I feel like I still find new places all the time. One favorite of mine and KStew is down in Brooks at Ralph's Cafe. All sorts of homemade breads and pastries... Love it there. I'm also a huge fan of Dabesta Pizza in Bangor on Thatcher Road by Beal University. And when I travel to Portland, It's Marcy's Diner all the way... Honestly, going out to eat is one of my favorite things in the world, and have suffered during the pandemic. But we get takeout often, and don't use gift cards, so we're still trying to do our part to keep Maine owned restaurants going. But man, I can't wait to sit indoors again someday, and have someone keep bringing me food til I keel over and pass out!
Cori: I love so many that it would be hard to choose just one. I was a big fan of Nicky's before that closed. I love Ralph's, Sylvia's in Ellsworth, Governor's, The Appalachian Trail Cafe, The Eagles Nest, The Coach House...there are so many! And now I'm hungry!
You all had some awesome spots you love to go. There were even a couple we hadn't really heard about, and can't wait to try. Let's check out the list....
Cheryl McManus Itty Bitty Diner in Hancock. Food there is REALLY good!
Kari Jo Davis I like the A hop in Augusta, it's an old house turned into a restaurant. I've never been disappointed.
Jeff Graves Judy's!
David Hansen My wife and I love Masons in Brewer
Shawnna Farley Martha's in Ellsworth
Patricia A. Coty 
Nook & Cranny in Baileyville
Mary Sullivan Was Nickys.....
Brad Rice Was Nickys , but it's gone
Mary Klein Drouin Hilltop in Knox or Mamie's in unity.
David Baker Chase Family Diner in Hermon! Mushroom Swiss & Fries well done!
Roxane Esposito Govenor's bangor
Zsa Zsa Simard BECKY'S IN PORTLAND!
Scott Bakal Mammie's Country Kitchen in Unity.
Peter Drummond Our Family restaurant in Dexter
Kelsey Clark 
Brewster's in Brewer
Bob Hatch Martha's or Sylvia's, in Ellsworth.
David Jeskey 
Nicky's on Union St.
Steve My favorite hole-in-the-wall is right down the road from you, Brewsters. They've got really great burgers and they're known for their chicken wings. Also, up in Millinocket there's a place called the Sawmill.
Matt Perkins Tracy's Diner in Belfast
Marcia Long Penny Lane's in Brewer. Same building as the bowling alley!
Food is phenomenal and the staff is great!
Greg Miller 
Crosby's in Bucksport... excellent fried scallops
LOOK: 15 Discontinued McDonald's Menu Items
What Are the Signature Drinks From Every State?
LOOK: Here are copycat recipes from 20 of the most popular fast food restaurants in America
More From WWMJ Ellsworth Maine