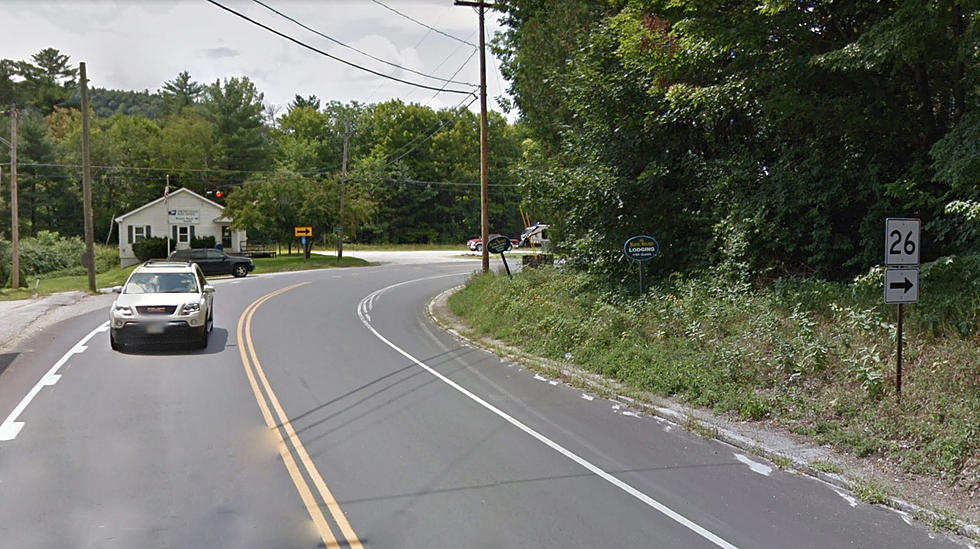 Why Is This Section Of Route 26 In Woodstock, Maine Pretty Much Cursed?
Google
Have you ever been up to Woodstock?
I'm not talking about the farm town in New York where all the hippies gathered in the '60s to cause that big ruckus, but the small Maine town in Oxford County with seemingly the most cursed intersection in all of Maine. You may think you know someplace worse, but after an accident there this weekend, it honestly may take the cake.
I saw a post from WGME over the weekend, talking about how a tractor-trailer truck crashed into an apartment building. Luckily, despite people being home, no one was hurt. Although there was some decent damage to the building. But the real takeaway for me was how many accidents that particular stretch of road has had.
You'll need both hands, feet, and borrow another hand to count them all.
Yup, according to Woodstock Fire Chief Kyle Hopps, there have been at least 27 accidents in this location. There's a 90-degree kink in the road, and often, especially in winter, cars lose control at this spot. In fact, the driver of the truck from over the weekend was from California and admitted to not having winter road experience.
Car accidents, trucks, poles being broken, this same apartment building being hit more than once.... you name it. 27 accidents. It's truly odd if not kind of amazing. And let's face it, downright scary for the folks who live there. One wonders why something hasn't been done about it yet?
That may change this year though. The town seems to have been begging for guardrails at this spot, and it may finally happen. Work is scheduled to be done on this road, so town officials are hoping some safety measures for this spot will come along with it. But mostly, we're thankful no one was hurt in this accident over the weekend.
This Brooklin Estate Is Currently The Most Expensive Place For Sale In Maine
Wow, check out the most expensive home currently for sale in Maine.
It's called Boldwater, and it's located at
103 Dodges Wharf Road
in the quaint town of Brooklin in Hancock County. This ocean-front estate is currently listed on
Zillow
by Coldwell Banker Realty for a cool $9,000,000, and it includes the main house with 6 bedrooms, 6 full and 3 half bathrooms, within 14,375 square feet.
There's a Mysterious Jail Cell Inside This 1800s Maine Home You'll Want to Explore
The property is at 10 Waldoboro Road in Washington, Maine. It is listed by
Cates Real Estate
.
The 10 Oldest Active Maine Breweries
Maine has over 100 craft breweries. While the industry soars, it's important to remember the industry's legacy. Here is a list of the 10 oldest remaining active breweries in Maine. Some are giant names. Others may be entirely new to you.
More From WWMJ Ellsworth Maine