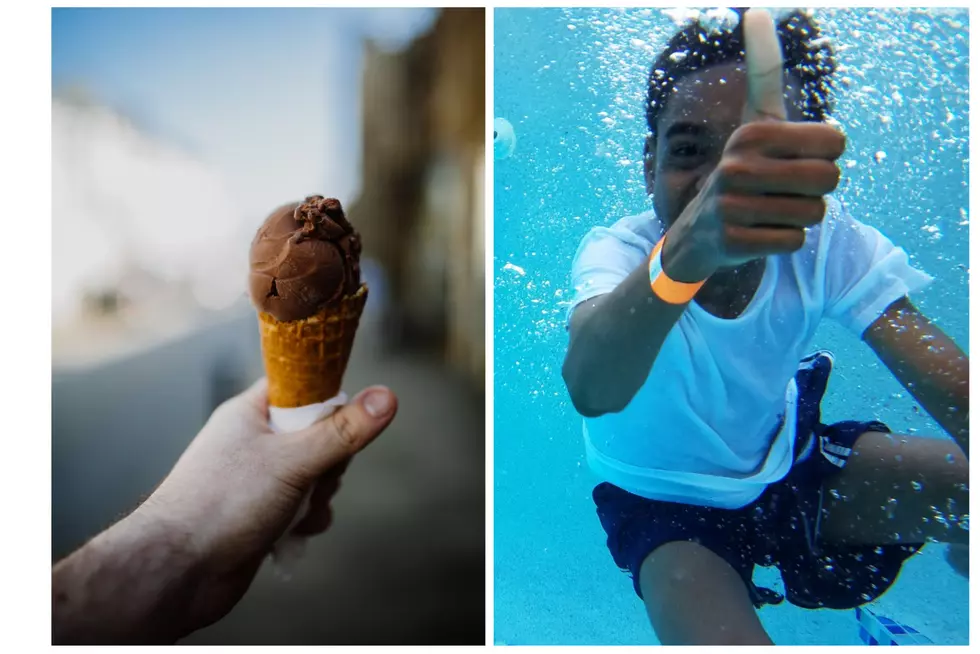 Ice Cream and Fundraising at Dakin Pool Bangor Thursday, Aug. 11
Phil Hearing - Jeff Dunham - unsplash.
Dakin Pool in Bangor opened a few weeks ago with evening swims between the hours of 6 p.m. and 7: 30 p.m.
Good news and here is more good news.
In a way to be proactive Dakin Pool supporters will be holding an evening of fundraising on Thursday, August 11 at 6:30 p.m.
Bangor City Councilor Joe Baldacci says
Kids in all parts of Bangor deserve decent recreational opportunities. We are working to raise money to make sure next year Dakin Pool can offer a full schedule and be fully staffed.
In making that announcement, it was always announced that Darling's have agreed to bring their famous ice cream truck to Dakin Pool next Thursday along with free ice cream.
The pool will also be open and available at that time as well.
A dip. Then a scoop. Or is it a scoop, then a dip?
Since the issue with Dakin Pool opening, so many Bangor people have expressed on social media how much the pool meant to their youth.
It's where we learned to swim;
That is a common statement.
In the effort to make sure that there is no hold-up next swimming season with the opening of the pool, the lifeguard staffing shortage, and the full schedule of swimming times.
Voluntary donations will be collected at the event next Thursday the 11th, and may also be mailed to PO Box 1423 Bangor, Maine 04402 and made payable to Friends of Dakin Pool.
Dakin pool has an admission fee of 50 cents for those 16 and under 16, and a fee of $1 for those 17 and older.
May it will be a busier season next summer, and for many summers to come.
LOOK: The oldest cities in America
Though the United States doesn't have as long of a history as some Old World countries, it still has plenty of historical charm.
Stacker
brings you a list of the 50 oldest cities in America.