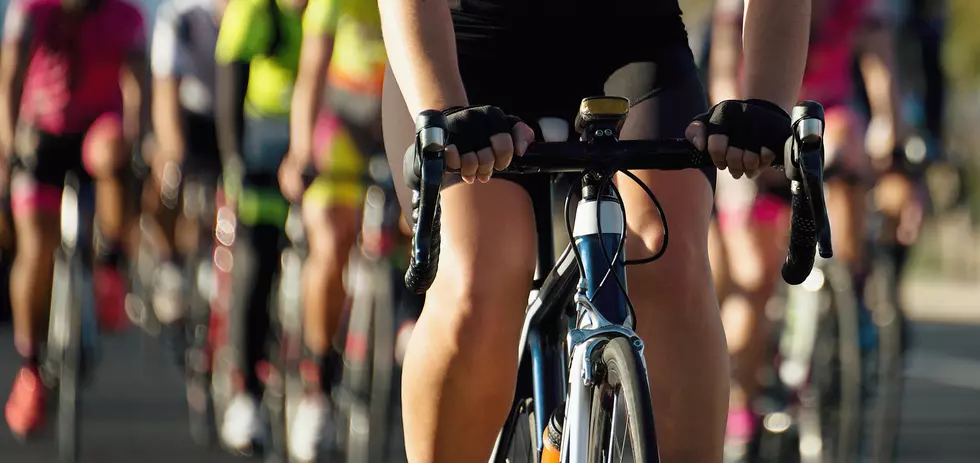 Biking, Running & Swimming: Ironman 70.3 Triathlon To Take Place In Augusta Sunday
Pavel1964
The Kennebec Valley Chamber of Commerce will be hosting the Ironman 70.3 Triathlon this weekend. If you're planning to be in Augusta on Sunday, you'll want to be aware of how this could impact your activities.
What's the Ironman Triathlon?
It's an extreme test of one's ability to swim, bike, and run for long distances.
According to the City of Augusta Facebook Page, athletes will start with a 1.2-mile swim down the Kennebec River, starting on the shoreline along Front Street.
"The 56-mile bike course will have athletes exit the YMCA/Capital Park area and travel north, and then cross over the Kennebec River in downtown Augusta. They will then proceed south along the Kennebec River for almost 20 miles. There they will crossover the Kennebec River Bridge westbound towards the town of Richmond. As they pass through Richmond, they will then begin to work their way north back towards Augusta."
After what would be enough to make a normal person want to stop and take a nap, these extreme athletes will then run a 13.1-mile course, taking them from the Kennebec River Trail, towards downtown Augusta, then out towards Hallowell for a couple of laps and finally back towards the River Trail up Union St. to the finish line.
This competition is a no-stop race, so there will be sections of certain roadways that will be shut down or detoured so the athletes will be able to compete safely. To find out exactly when and where to expect delays, or to check out the different courses, click on the Ironman website, here.
The website says the race will have a staggered start, usually kicking off at about 7 AM.
"IRONMAN 70.3 Maine will feature an age group rolling start with athletes self-seeding according to their expected finish time, within their respective age groups...The race will officially end 8 hours and 30 minutes after the final wave. Each athlete will have8 hours and 30 minutes to complete the race. "
Good luck to all the competitors and keep your eyes out for the participants. Let's help keep them safe!
Musical Acts That Have Played the Augusta Civic Center
The Augusta Civic Center may be most known for high school basketball. However, the rock history is extensive. Here is just a small sample of the musical acts
that have performed
in the iconic arena.
More From WWMJ Ellsworth Maine