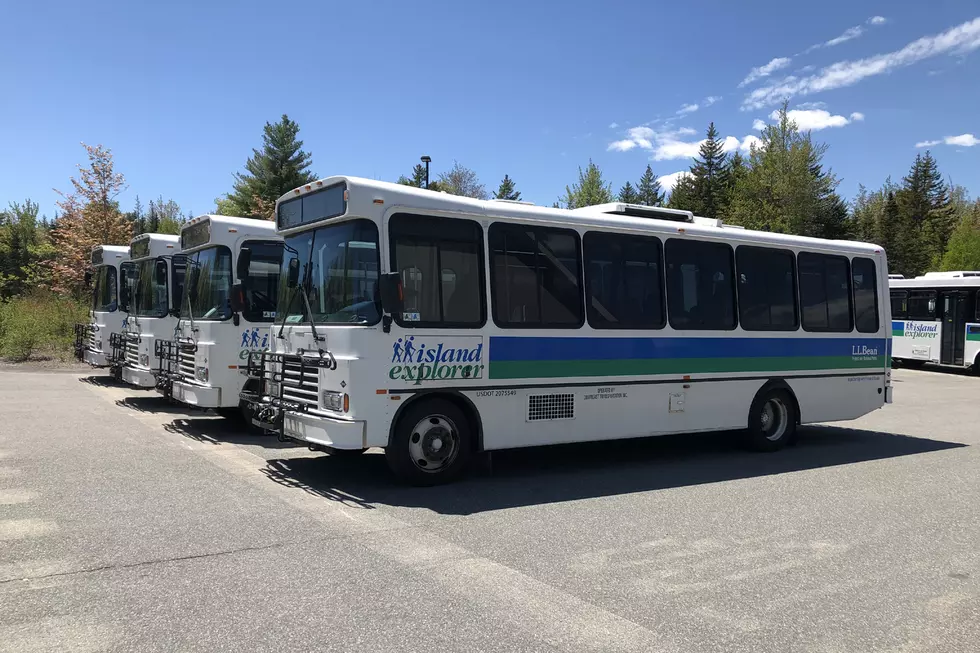 Island Explorer Bus System Will Not Run This Year
TSM photo
Proving once again that this year just cannot suck enough, the propane driven bus system that covers Mount Desert Island and beyond falls victim to the COVID-19 pandemic.
Downeast Transportation and its partners announced today that the Island Explorer bus system will "indefinitely postpone" service for 2020.  They bus system carried over 628,000 passengers during the year 2019, and with social distancing continuing throughout the summer months, ridership would be diminished significantly.
"This is the most difficult decision I've had to make in my two decades with Downeast Transportation. We recognize that park visitors, residents, and commuters love the bus system, so we do not take this action lightly. But the safety of our employees and the general public is paramount. We're confident that postponement is the right thing to do at this time." said Paul Murphy, Executive Director at Downeast Transportation.
Adhering to the Governor's rules, each bus can only carry 12 seated passengers, while it would normally carry 30 seated passengers with 14 standing in the dead of summer.  During the busy summer months the bus service normally travels all over Mount Desert Island and Acadia National Park, including to the Schoodic Point peninsula, just past Winter Harbor.
"Ensuring the health and safety of our visitors, employees, volunteers, and community members is the highest priority for Acadia National Park," said Superintendent Kevin Schneider. "Postponing Island Explorer service at this time is the most prudent action to take."
If you're a local commuter fear not, as Downeast Transportation will still operate from Bangor, Ellsworth, Cherryfield, and Milbridge to Bar Harbor on weekdays, including service to and from the Jackson Lab.  Social distancing will remain in effect for those routes as well. All passengers must continue to wear a protective face mask.
This is a big time blow to our local economy and will certainly create more traffic on the roads if the coronavirus does indeed what the President says it will, and magically disappear.
Enter your number to get our free mobile app
10 Most Mispronounced Towns in Maine
More From WWMJ Ellsworth Maine