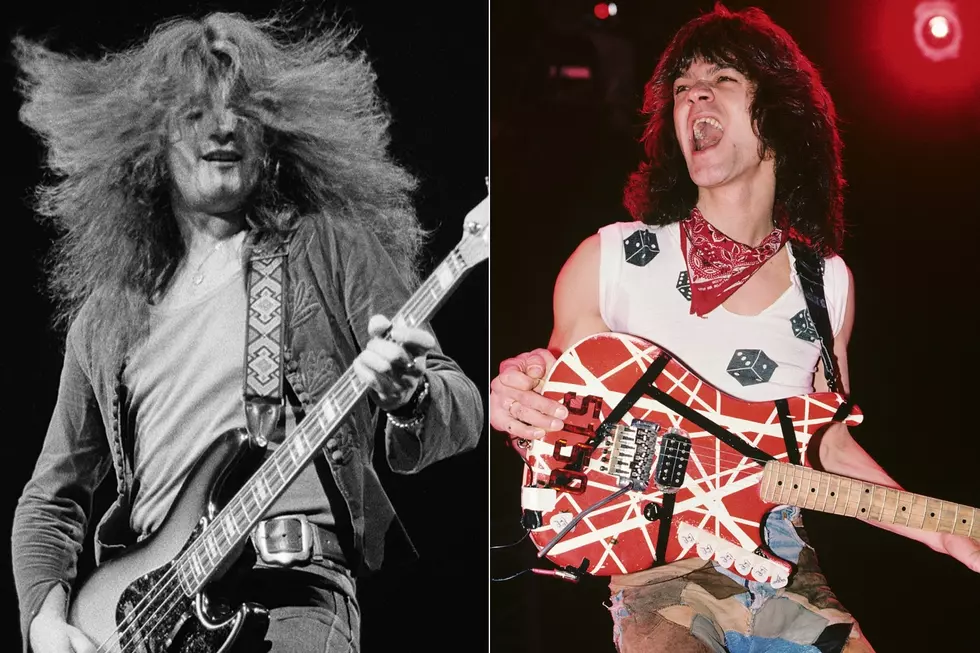 Glenn Hughes Says He Discussed Joining Van Halen With Eddie
Fin Costello / Ebet Roberts, Getty Images
Glenn Hughes has been one of the most sought-after vocalists in hard rock for decades, performing with the likes of Deep Purple, Black Sabbath and the Dead Daisies throughout his career. The singer and bassist recently revealed that he was also considered for another A-list rock band: Van Halen.
Hughes, who sang and played bass in Deep Purple from 1973-76, confirmed in the latest episode of The Classic Rock Podcast that he had spoken to Eddie Van Halen about potentially joining his band. "Well, you know, Eddie was newly sober at that time," he said. "This would have been ... I don't know, 22 years ago.
"We spoke about it. I had no idea because Eddie had been [a friend] of mine from the beginning," Hughes continued. "Would it have worked? I'm not sure. Unless I was completely sober, and I've been sober now for almost 24 years. Yeah, it would have been interesting, wouldn't it? You never know."
Hughes previously discussed the prospect of joining Van Halen in a 1996 interview with Swedish journalist Mike Eriksson. "Eddie Van Halen told me last year … he said to me that, when they were auditioning Sammy Hagar, that if I would've been clean and sober I would've gotten the gig!" he said. Hughes, who was in the throes of drug addiction in the mid-'80s, instead linked up with Tony Iommi around that time and lent his vocals to the 1986 Black Sabbath album Seventh Star.
Van Halen was not shy about his Deep Purple admiration. "Ritchie Blackmore I liked because of his vibrato bar use on [1970's] Deep Purple in Rock," the late guitar hero told Rolling Stone in 2011. "Also, they come out with great riffs. I mean, come on, 'Smoke on the Water' is one for the history books." He also cited Deep Purple's "Burn" as one of his favorite riffs in a 2015 Billboard interview.
Hughes is about to embark on a joint U.S. tour with guitarist Yngwie Malmsteen. The former will celebrate the 50th anniversary of Deep Purple's Burn, while the latter will deliver a greatest-hits set.
Van Halen Lineup Changes
Three different singers and two different bassists joined the Van Halen brothers over the years.
More From WWMJ Ellsworth Maine