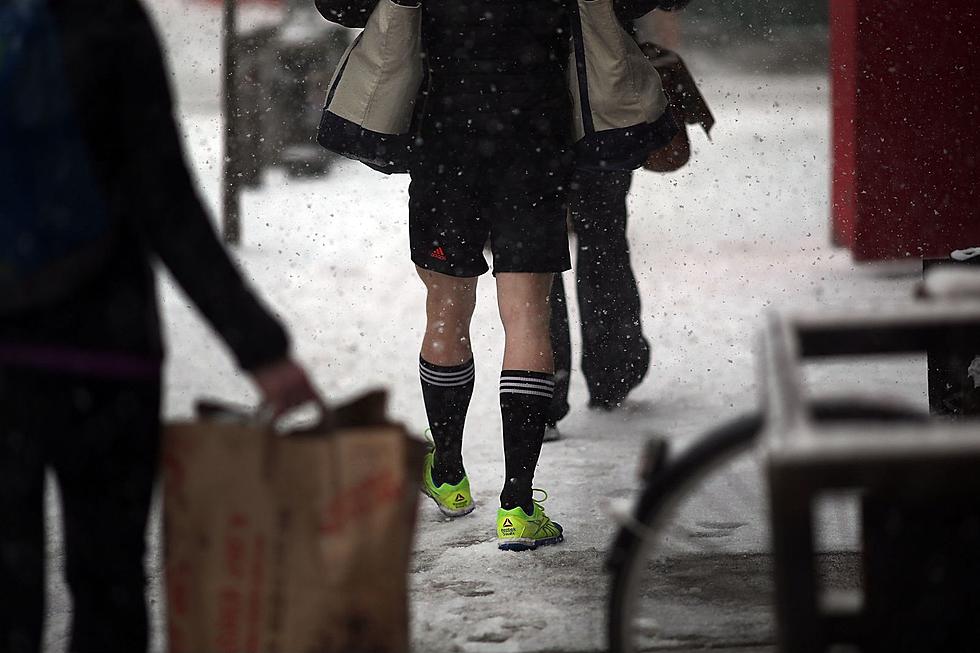 Mainers Are Divided on When to Put Away the Shorts for Winter
Credit: Spencer Platt / Getty
Hey, I understand, I'm right there with you.
Shorts are undeniably comfortable and effortlessly thrown on – did I mention how comfortable they are?
There's a certain joy in letting your legs breathe, experiencing that slight chill, especially during the autumn shorts-wearing season. I'm a big fan of the classic hoodie/shorts combo by the fire or on a leisurely walk. But when is it too much? When do we trade in our shorts for pants?
People have various reasons for loving shorts, with comfort being the top contender, as mentioned before. They're less restrictive, more laid-back, and generally more enjoyable than traditional, confining pants. In most situations.
But in winter? Why opt for shorts in winter? Well, some people, with excellent circulation, start sweating in the cold, and once it begins, there's no stopping it. So, they brave the cold for a few minutes to enjoy a sweat-free day indoors. It helps regulate body temperature. Sure, you could go for pants and short sleeves, but then your core gets cold, and that's not ideal. Pants and long sleeves are too warm, so shorts with long sleeves/hoodie are the way to go – keeping your core warm without overheating.
There are other reasons too, like the perception of looking "cool," the aversion to feeling cold, and taking pride in not succumbing to pants-wearing conventions. In Maine, especially, some folks believe it makes them appear tougher to resist the cold – as if wearing pants is a sign of weakness.
However, it's crucial to consider the severe and potentially dangerous consequences. Hypothermia can lead to confusion, exhaustion, and even heart failure if not treated promptly. Wearing shorts in cold weather increases the risk of hypothermia and frostbite, which can set in within minutes in sub-zero temperatures.
For runners, proper layering on top might make shorts suitable even at 50 degrees. Still, a few prefer the comfort or added warmth of something on their legs, emphasizing the importance of personal preferences in choosing attire. And we're not even talking about freezing temperatures here.
We turned to our Facebook page to ask, At what point do you pack away your shorts for the winter?' The responses were diverse.
Some mentioned recent decisions to abandon shorts – two months ago, last month, last week, last weekend, yesterday, or even today. Regardless, the shorts are gone.
Others established specific temperature thresholds; for example, one comment stated '40 degrees. Whenever that happens. October this year.' Additionally, a recurring theme was linking the retirement of shorts to the removal of air conditioners from windows.
Having said all this, the most prevalent response was 'Never' or something along those lines. Mainers take pride in their shorts and want to wear them year-round.
Mainers Say These are the First-Winter Essentials
Gallery Credit: Jason Stewart
8 of the Coziest New England Towns to Visit This Winter
Stacker published
this list
of the nation's 50 coziest towns to visit during the wintertime, including these eight New England locations.
Gallery Credit: Megan
5 Reasons You Should Definitely Never Live in Maine During the Winter
Thinking about living in Maine during the winter? Well, you've been warned...
More From WWMJ Ellsworth Maine