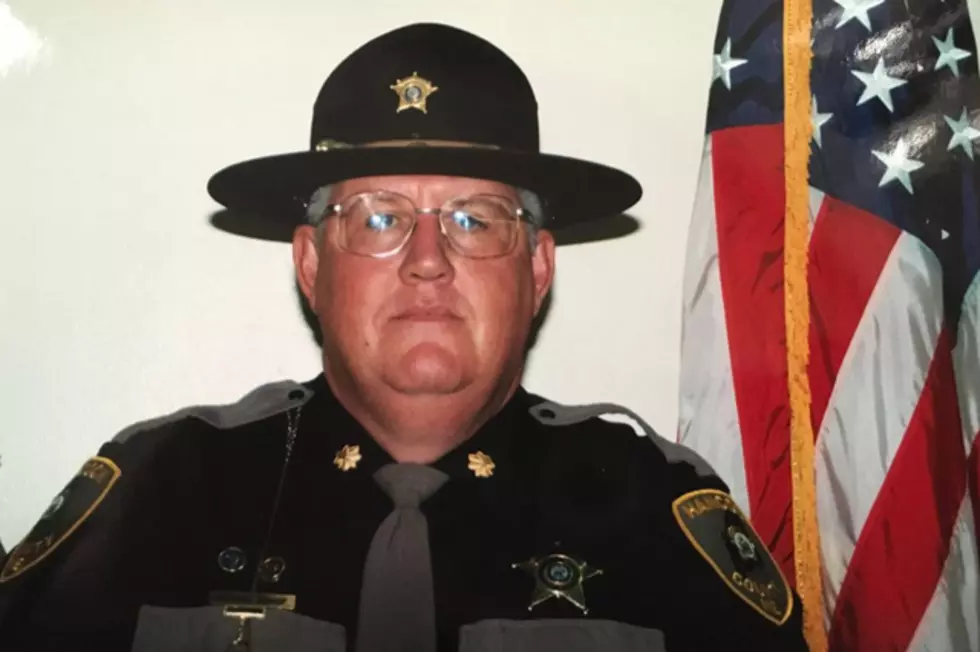 Long-time Hancock County Deputy Sheriff Retires After 34 Years Of Service
Hancock County Sheriff's Department Facebook photo
A happy retirement to someone who has given 34 years of his life to Hancock County!
We wanted to take a moment to recognize and thank Major Richard Bishop of the Hancock County Sheriff's Department for his years of keeping us all safe, 24/7!
I've known Richard for years!  Way back when I used to play on the Sheriff's Department softball team, and those were some of the best days of my life.  Richard was one hell of a clean up hitter, and some of the after game parties were legendary!
Day and night Richard was out there covering the vast amount of area that Hancock County is.  When something really terrible happened, there was a good chance that he was right in the middle of it, trying his best to make it a better situation for all involved.
Richard has also put countless hours into molding our youth and raising funds for a variety of causes. Well done.
Once again, we here at I-95 Rocks thank him for his service and wish him many years of happiness going forward!
More From WWMJ Ellsworth Maine